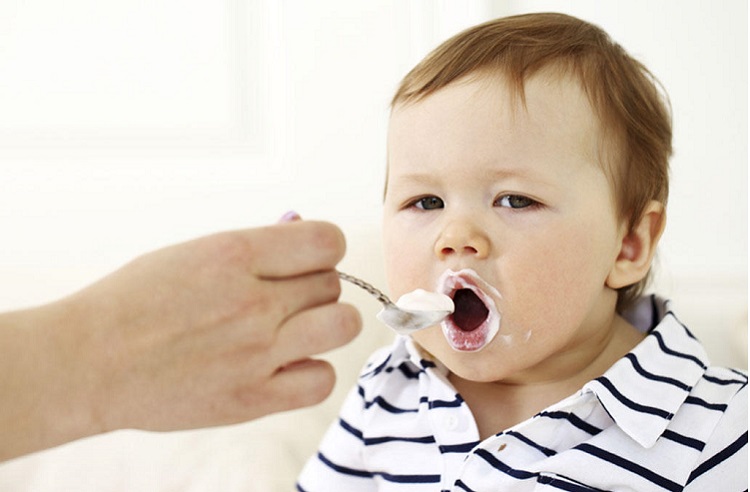 Should You Give Yoghurt to Toddlers In Winters?
Yoghurt is a food liked by many toddlers and it forms ab essential part of their daily diet. As winters approach it is a common sight to see the mothers not allowing them to have it as it is cold. Is this correct and should it be done?
Yoghurt has many health benefits and is a store house of essential minerals which are needed for the growth of a child. Some of the nutrients in yogurt are potassium, zinc, calcium, vitamin A, phosphorous, vitamin B12 etc. It is also a good food to ensure a good adequate intake of protein in kids. Calcium and phosphorous are important for the development of bones of a child and these two are available in abundance in one serving of yoghurt.
You may like to read our article: Introducing Dairy Products to Baby

Benefits of Yoghurt
Some of the main health benefits of yoghurt, a pro biotic are:
Helps build the immunity level
Restores the balance between bad and good bacteria in the gut and thus, helps in avoiding infection.
The fatty acids present in yoghurt decreases the production of cholesterol in the liver
Cramping, bloating and abdominal pain are cured by yoghurt and so is irritable bowel syndrome
As it reduces infections, the growth of the child improves.
Yoghurt has more nutrients than milk and it also increases the body's ability to absorb these nutrients.
Yoghurt is a great option for lactose intolerant children

Things to Keep In Mind
Yoghurt is a powerhouse of nutrients and is a healthy choice for all seasons. As it fights all infections, it is a great option to be given in winters to children as this will strengthen their immunity. However, there are some tips which should be kept in mind while giving yoghurt to toddlers in winters:
The yoghurt should be at room temperature and not too cold
No hot water should ever be added to yoghurt as the live bacteria in it gets destroyed
Home made yoghurt should be the preferred choice when giving it to toddlers.
It is a myth that cold foods and weather cause flu and cold in children and adults. The main cause of these are viral infections which happen in the respiratory tract due to contaminants and pollution. As yoghurt boosts the immunity of a child, there is more reason to have it in winters. I try and give yogurt to Little Miss A when she has a cold as this also keeps her hydrated as her fluid intake reduces in such times. My daughter loves her bowl of yoghurt and as is it extremely nutritious there is no way I do not let her not have it in winters.