It is often said that, 'No one in this world can love a girl more than her father'. This is so true. I see the selfless love my father has for me and similarly, the pure love my husband has for little Miss A. Like many dads in the world, Abhishek Bachchan is one doting dad. Aaradhya turned 7 a few days back and he posted a lovely portrait of the family with a caption, "Happy birthday little Princess! You are the pride and joy of the family. I pray you remain the ever smiling, innocent and loving girl that you are. Love you with all my heart". This was such a sweet message from a loving dad.
This was not the only message he had posted. There was another post with a beautiful picture of Aaradhya and Aishwarya Rai Bachchan and this had a note for the wife. The message said, "My beauties. A child's birthday cannot be complete without appreciating her mother. For giving birth to her, for loving her, taking care of her, basically just being a wonder woman! To the Mrs- thank you for giving me the greatest gift ever.. Our daughter! And to my angel- Happy Birthday again, Aaradhya"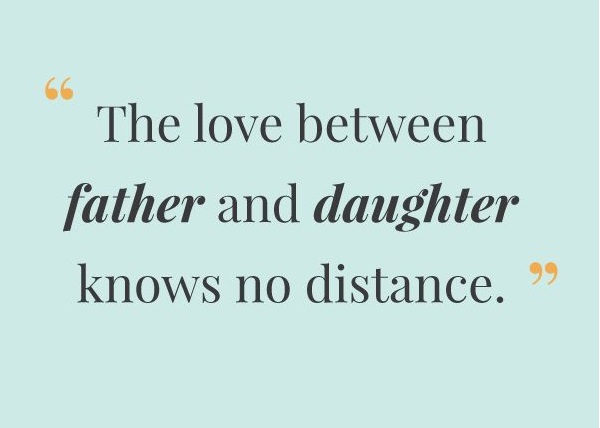 This was one of the sweetest messages I read in a long time and posts like these make my time pass on Instagram worth it! How many husbands out there really appreciate their wife for bringing up the children and thank them for the beautiful gifts. I know a woman cannot have a child without a man and he plays an equal role but she does need some credit for the 9 months (in my case 7.5 😉) where she thinks about the baby before she has even one morsel of food, the pain while delivering the baby, the stress, the sleepless nights due to a whale like body, anxiety and excitement. There is no feeling more beautiful than the one you feel when you hold the little one for the first time and I am sure most fathers will agree.
For all this and may be more, common, she does deserve some credit. I am again reiterating both parents have a major and equal role to play while bringing up a child, but when you can appreciate what the other one is doing, it just makes it worth it. Like all mothers, Ash has given priority to their daughter and this is evident from all the social media images we get to see. They try and lead as normal a life they can in the world they stay where every movement is being watched. It is a tremendous effort from a mother who could easily take the easiest way out. And I am sure she is not doing this to prove a point to anyone, but when your husband appreciates it, it gives you the confidence that something is right.
Appreciation is important
In any relationship and especially in that of a husband and wife, there are three As which are very important. These are appreciation, acceptance and acknowledgement. Let us focus on appreciation here, which I feel is missing in the case of many couples. It is natural human behavior to crave for attention and that too positive. There is nothing more effective than appreciation when you want to give attention.
Over a period of time, people tend to take each other for granted and more than what 'we' do it becomes what "I" do. This leads to arguments and resentment and takes away the love out of a relationship. Just look around and think how many couples appreciate what the other one is doing for the family. They will either talk about what they do or what the other one does not do.
If a mother drops the child for a class, she is doing her job and what is there to appreciate in that. Think about it again, she might have slept for that one hour, got some office work done, gone for a coffee with her friends and so on and so forth. Basically, she is giving priority to the child and his learning and she can be appreciated for it.
Similarly, when a father reads bedtime stories after changing the baby at night, he is forgoing one hour of TV time, or a football match or just relaxation after a long day at work. You cannot say that this is all you do for the baby in the whole day so stop fussing. In both these scenarios, neither of them is looking for anything for themselves but they are only thinking about the child who is too small to acknowledge. So, just a few words to appreciate the other is all they need to keep it going. These things might be simple when someone is doing them, but the minute it is not done, you will realize how important it is.
Appreciation is essential in any relationship as it makes a difference to the lives of the other person and makes them feel good. It strengthens your relationship and gives them the enthusiasm to do things with more energy. (You May Like to Read our post, "6 Things That Keep an Emotional Connect in a Marriage)

How to Appreciate?
Not everybody is good with words or expressing and cannot be posting messages on social media to prove to the world that they appreciate their spouse. (These posts can inspire you for sure). There are some simple things which can make a difference in your relationship with your spouse. Let us talk about a few:
Listening to your partner with full attention. Keep the phone away and look at them and talk.
Thank them for the little things they do. It is not anybody's job to do anything for you
Appreciate them for their constant support.
Tell them how much you love them and the people who matter to them.
Ensure you spend some time together daily where you talk about the day, the future and in general, talk. Show them how important this time is to you.
Just a casual text or call in the day to ask how they are or how is their day going or simply I love you, will make them feel important and cared for
Most of us invest a lot in our relationships and a small word of appreciation will always make a huge difference. Keep the spark alive and tell them they are good. Thank you for the inspiration, Mr. Bachchan.
"The smallest thanks is always worth more than the effort it takes to give it"