We all love monsoons, don't we? The very idea of being cosy at home, getting a break from the irresistible summers, the smell of wet earth and indulging in our favourite appetizers makes monsoons one of the most awaited seasons. As so do kids. Even we as kids loved to get drenched in the rain, jump in puddles and make paper boats are all a part of growing up and enjoying the change of seasons. But, monsoon also brings with it a big baggage of diseases and illnesses. A few checkpoints and areas of caution, and then you can allow your little one to enjoy the monsoon and still prevent them from falling sick.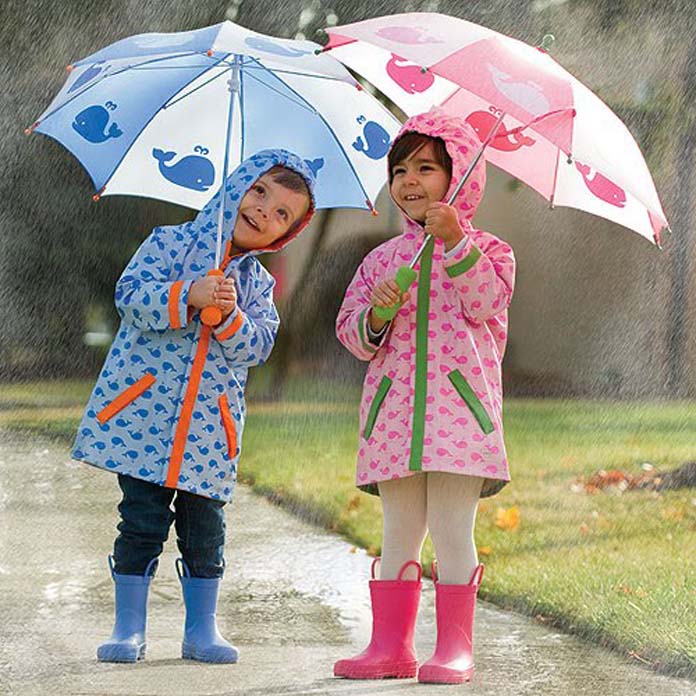 Common Cold
Monsoons can get nasty with fluctuations in temperature with a sudden fall of temperature with a heavy rain followed by a damp and humid warm temperature. These fluctuations welcome common cold. Nose blockage, body aches and running nose accompanied with coughing is a common illness during monsoons.
To fight and avoid common cold start with building a good immunity for your child by including a lot of fresh citrus fruits in the diet, supplements of vitamin E and C also help. Ensure that you wash the fruits and vegetables every time you consume them to avoid any contamination. Avoid cut fruits brought from the shop and stick to homemade food with a balanced diet of fruits and vegetables.
Also, it is common for your child to be soaked in the rain and catch cold. Avoid damp clothes on them for long and a proper hygiene of cleaning themselves after each outdoor visit should be followed.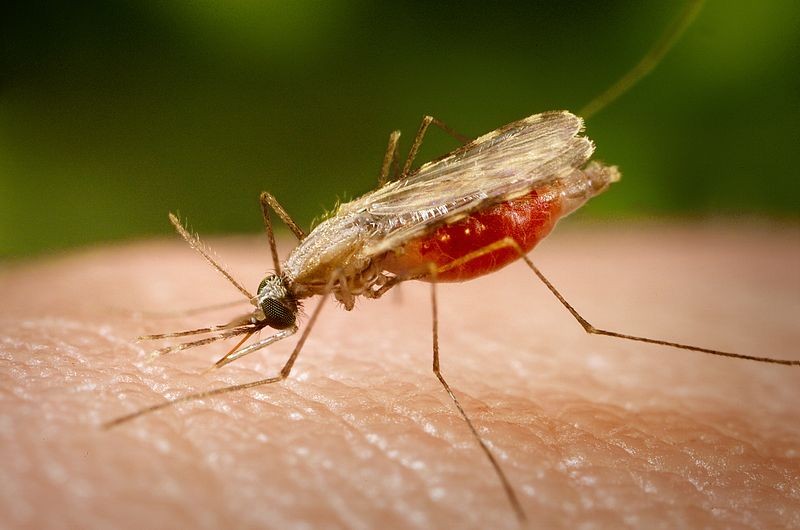 Malaria
Damp areas and stagnant waters are the breeding grounds for mosquitos. And rainy days are particularly the time of mosquitos multiplying.
Use an effective mosquito repellent cream on your child generously before he steps out of the house. Ensure that you allow no stagnation of water in and around the house and drain your coolers. Use a mosquito net at bed time and a proper mosquito repellent liquid to avoid mosquitos inside the house. To get maximum benefits from a mosquito repellent, ensure you lock the doors and windows of your house for some time while you turn on the repellent and then open them after some time to allow the air circulation and avoid dampness inside the house. Nevertheless, use a mosquito repellent all the time.
Typhoid and Diarrhoea
Monsoon brings in the craving for the street food. And along with that come the water borne diseases of typhoid and diarrhoea.
Ensure you carry food when stepping out, stick to fresh fruits and vegetables. Try to recreate the street snacks at home to avoid any contamination of the food from unclean water. Drink lots of water to avoid dehydration.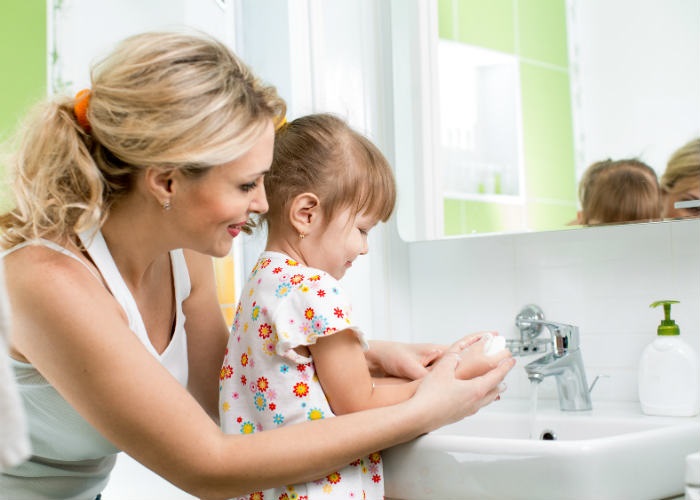 Stomach Infection
Monsoon means playing in the rain and enjoying the outdoors and thus there is an invitation of stomach infection. Unwashed hands after an outdoor activity or dirt accumulated in the nails pass along with the food leading to stomach infection.
Ensure you clip your child's nails regularly and drop a hand sanitiser in the bag whenever she steps out. Make it a habit of washing the hands with a handwash every time they eat.
Maintain a good hygiene at home. Rain water splashes in the house accumulate dirt and help various bacteria to grow. Ensure the house and the vessels you eat in, is clean. A personal hygiene and of the surroundings in very crucial specially during the monsoons.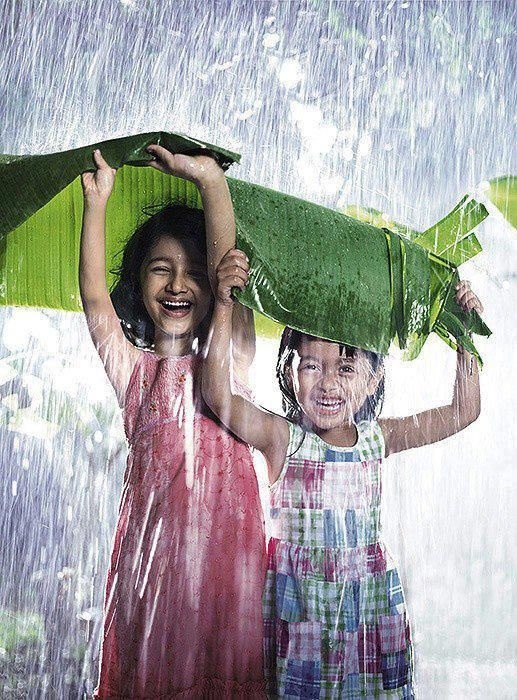 Rashes
It is quite common to develop rashes from damp clothes and footwear during the monsoons. These rashes when go unchecked can lead to redness of the area and several skin diseases.
Ensure that you child steps out with proper clothing. Make use of the gumboots and let them carry an umbrella or a raincoat with them while going to school or at the outdoor activity. Do not repeat damp socks or clothes if any. Avoid too much walking in the water, especially when not wearing the gumboots. You can also give your child a warm water bath every time she gets drenched in the rain or a thorough cleaning with warm water every time they step inside the house. Use a good antibacterial soap or liquid in the bath water and use dry towels to prevent the bacteria breeding on them. If your child has developed rashes, use the age-old tips of applying sandalwood paste, rose water or fuller earth's paste to soothe and heal the area.
It is necessary for a child to enjoy every season and grow up with experiences which will go down as few of the best memories of the childhood. But also keep in mind, a proper hygiene, diet and schedule is necessary to avoid them falling ill and make best use of the season to experience nature and create memories.