Little Miss A has settled in school and we have started a new phase of life with her. As I wrote earlier, the first day was not easy for me at all. However, I am more comfortable and so is she. The first day of school is a big milestone for both parents and the child. New and big steps in your child's life create new and big feelings for both the child and the parents. I spoke to some parents before we started school and after a few days of experiencing it, there are some tips I would like to write about, which might make it easier for others. (Read out post, First Day of School, A Confused Mother)
Understand Their Feelings
You are mature and understand how you feel. Agreeably, it is a mixed bag of emotions for us but, hold on for a minute, and think from their point of view. They are 2-2.5 years old and are used to a certain environment. Though, they love experiencing new things and will be excited but they will also have their apprehensions and will be stressed. The way they will deal with the stress and anxiety will be different from may be what you had expected. Talking to them and making them feel comfortable and secured will help. Everything will be new for them and they are bound to be overwhelmed. Till now they were in the bubble of their house and now this is their first step to being independent. Understand them, and support them.
Work With Their Teacher
Always remember the teacher is there because she knows how to handle kids. She will be there to help you and the child in every possible way. They are qualified and they will work to understand them better. Work with them and let them find the best way to make the child comfortable. The way the teachers at my daughter's school helped ,us transition into the new school was beautiful. They allowed me to be with her for two days to familiarize her and then slowly managed to keep her for the full day without me.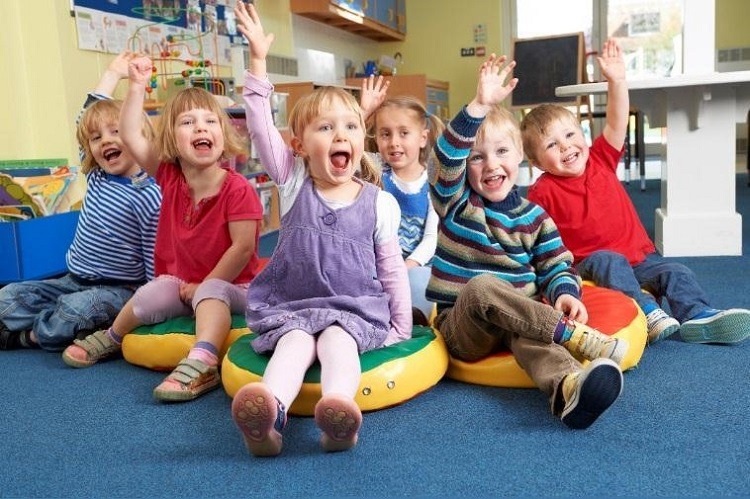 They Respond to Your Feelings
Children are quick to realise the feelings the parents are going through and they respond to them. The parents need to be calm to ensure the child feels the same way. If they sense your nervousness and worry, they will become cautious and thus will make settling tough for them. A child needs to be supported and if the parents are normal, they will also transition into the new phase with ease. To create calm, remember, you need to be calm.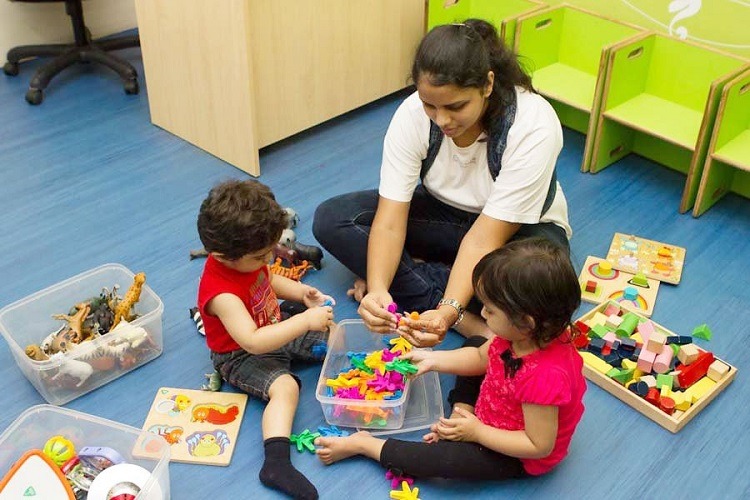 They Will Be Tired
The child will suddenly change their routine and be prepared for it. The busyness and the excitement of starting school will be exhausting for you and more for them. Ensure a good sleep routine and take care of their diet. They will be putting in a lot of effort to settle in and thus, it is natural for them to be exhausted.
Give Easy to Eat Food
If your school expects the child to carry lunch, ensure you pack easy to eat food. Sometimes the children are not able to eat on their own and sometimes even if they are, they do not have the patience, time and inclination to eat with all the excitement around them. Give them cut fruits, or a wrap or any other finger food which they can easily pick up and eat.
Label Their Things
There are many students and all have different things and it is not possible for the teacher to remember what belongs to whom. All items should be well labelled so that there is no issue. Always send a spare set of weather appropriate clothes and ensure you send everything the school asks for. Also, slowly try to explain the child to keep everything and bring home as this will make them responsible and less dependent on anyone else.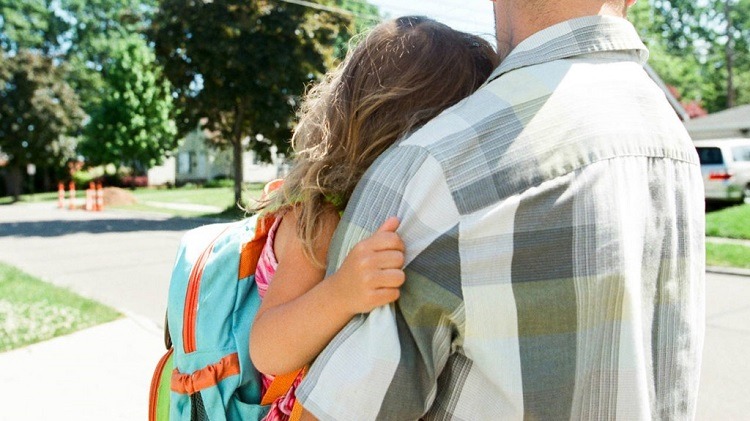 Be Patient and Keep Your Cool
There will be some teething problems and sometimes the child will come back complaining about something. Be patient and listen to them but do not over react. Kids can have big imaginations and they can blow things out of proportion or even tell you about something that never happened. Take your child's feelings seriously and believe in them, but before reacting or shouting, check with the teacher on what happened and then take appropriate action.
New challenges and experiences are a way for your child to develop and grow. Have confidence in your child and in yourself and you both will be able to cross this bridge easily. Everyone takes time to adjust to something new and let your child do this at their own pace. Support them and have faith in them. Remember, this is the beginning of a new and beautiful phase for them, enjoy it with them.