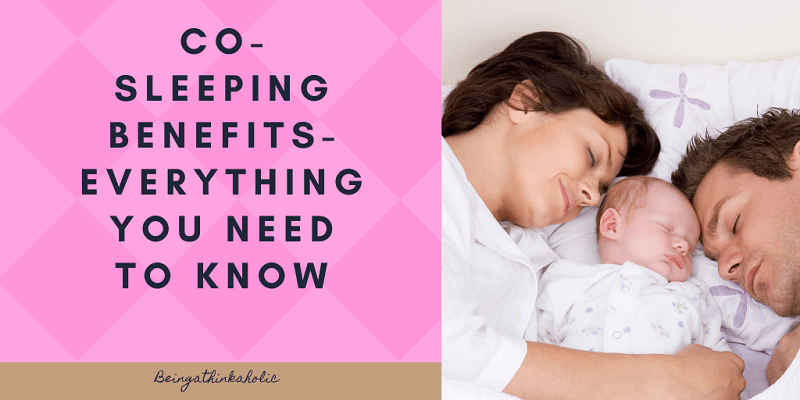 One of the most debatable or widely discussed topics is co-sleeping with your child and of course, co-sleeping benefits or how dangerous it is. As I always say and I still maintain it, any decision you take as a parent is right for you and your child, because no one in the world understand your child and your situation better.
There are studies that show pros and cons of both, thus, you should see what suits you more. As far as I am concerned, I have always co-slept with Little Miss A and she still shares her bed with us. She will eventually move out to her bed and we are in no hurry. All kids eventually move to their bed. To know when they should do so, read my post, When are the Kids too Old to Sleep with Mom and Dad.
What is Co-Sleeping?
There are many cultures around the world that do not believe in the same level of independence like the Americans. In India we have several generations living in the same house, and thus, our family values are very different from those in the western countries. Co-sleeping does not necessarily mean being in the same bed. There are four ways of co-sleeping with your child:
Share the bed
A side bed or a crib attached to the bed (Three sides have rails and allows movement to the parents from the fourth)
Child can come in to the family bed when needed (though this disturbs sleep a lot I feel)
A separate bed in the same room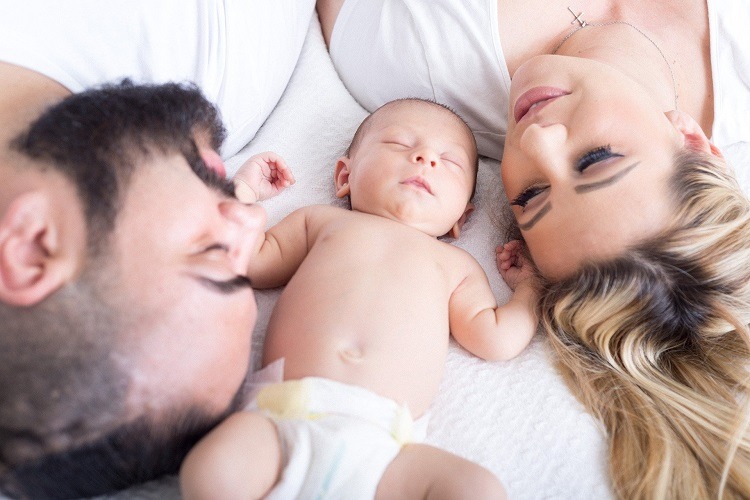 Co-Sleeping Benefits
We have had no issues so far and we feel there are lots of benefits. Let me talk about some of them: 
Parents Sleep Peacefully
Newborns tend to startle when sleeping and they cry often because of the same. There are many researches which show that infants who sleep with their parents hardly get startled and thus, they sleep more soundly. This also reduces the chances of sleep anxiety in kids.
And of course, I do not need to tell, when a baby sleeps well, the parents get their much needed rest. This is one of the main co-sleeping benefits we have faced and since little Miss A slept through the night since 4 months, sleep has not been an issue with us. Lack of sleep can affect new parents. To know how you must read, How Lack of Sleep Affects New Parents.
Stable Breathing
Research shows that during the early months, the child has gaps in breathing and being close to the mother stabilizes it, as the child takes the cues from the mother. Also the heart beats and the temperatures of babies sleeping with their moms are more stable as per many studies. Thus, for physiological reasons, this is one of the most important co-sleeping benefits.
Safety Issues
When you talk of co-sleeping benefits, there are many who argue that sleeping with the baby can lead to SIDS. The truth is that this is a wrong as there are studies that show that when kids sleep in the same room as their parents, the chances of SIDS decreases four times.
As kids sleeping with the parents around will sleep on their side or on their back, the chances of suffocation reduce. If you sleep in the same bed, and the bed is not big enough, there can be issues and can pose a risk. In our case, we have a big bed as my husband is very tall and we have space in the room so we had no issues because of space.
As Dr. James McKenna said, "Babies who sleep close to their mothers enjoy 'protective arousal', a state of sleep that enables them to more easily awaken if their health is in danger, such as breathing difficulties". Thus, parents should see the space in the bed or else have an arrangement in the same room and it will be the best for their baby.
For parents, wanting to read more about Co-sleeping benefits and the research, this article by Dr. Sears is a good read.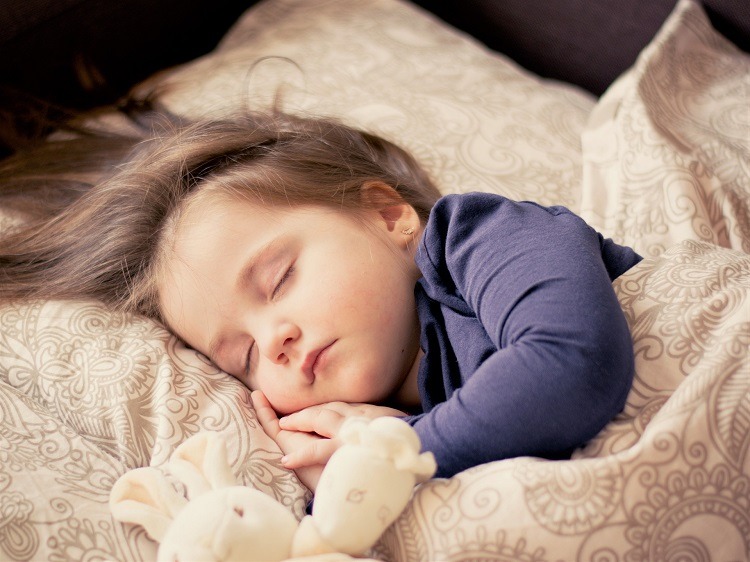 Personality Benefits
One of the most important co-sleeping benefits I read about and I agree too are the benefits it has on the personality of the child and the bond it creates with the parents. The kids who sleep with their parents are expected to have higher emotional quotient and are known to be more confident. To know the effect of co-sleeping on your child's personality, head to the post, Co-sleeping affects your Child's Personality.
Easier to Feed
In the initial months, when the baby sleeps close to the mother, it is easy for both at the time of feeding. Rather than moving to another room or someone getting the baby to the mother, I feel makes it difficult for everyone. Here, as soon as the baby wakes for a feed, one of the parents can quickly attend to the baby and go back to sleep. Breastfeeding is also easier as mothers most of the times are able to feed the baby while lying down in bed.
My Opinion
Many believe that if you co-sleep with your child, the transition becomes difficult. This is where I differ. All changes that you make in a child's routine are not easy and they all need a strategy. When we move Little Miss A out of our bed, I would be happy if it is her decision rather than we force her. But my theory is never plan with kids, as they will surprise you with theirs. We shall see how we do it, but till then we will enjoy the cuddles (and the kicks) because once she moves out, there will be no coming back.
Let us know if you co-slept with your child, and how do you think it benefits you and them?
That was my opinion on co-sleeping based on the benefits I know. Do share your story and what worked for you. For the #BlogchatterAtoZ, the alphabet today is 'C' so do Comment. See you tomorrow with the darling 'D'. Any guesses on the topic for tomorrow?