Once you are a parent it becomes your priority to take care of your baby and all his needs in every possible way. Feeding on time, taking proper care of their health, maintaining cleanliness, taking them outside to refresh them and every other thing which makes them comfortable are somethings all parents need to do. All babies should only be havign milk till they are 6 months and ideally should be breastfed. After that, solids should be introduced to them but for the first six months, they only need milk. So if you are a homemaker then it is not a big deal for you but if you are a working mother then here a little difficulty arises. You are left with the option of storing your milk in your refrigerator. Many pumping devices are available in the market; you can pump your milk out and store at room temperature or in your fridge and instruct the caretaker to feed that milk timely. At room temperature breast milk can last up to 4 hours, beyond that time if it is kept then it will harm your baby and in the refrigerator, you can store the milk up to 2 to 3 days.
Your baby may feel the difference in taste in the stored one, and often he rejects that milk. Babies prefer to have luke warm milk to feed on. Scientifically it should be just below your body temperature i.e. 98.6 F. You can neither heat the breast milk directly on the stove nor microwave it. Microwave usually destroys micronutrients present in the milk and it also doesn't heat the milk uniformly. So you can have the option of the bottle warmer. Bottle warmers also come in handy once the baby starts drinking cow's milk after turning 1.
Why do you need a baby bottle warmer?
Preserve the micronutrients: In bottle warmer, the micronutrients present in the breast milk is not hampered.
To improve the taste: When your baby intakes this lukewarm milk, he might not feel the difference in taste anymore.
Gives a soothing effect during cold: If your baby is suffering from cold then, warm milk will give relief instantly.
Time-saving: Traditional hot water warming method is time-consuming when your baby feels hungry and thus, you cannot go for that method. In bottle warmer within 1 minute, the milk gets ready to feed.
Improved formula: The technique used in bottle warmer is quite effective. It heats the milk by the steam It also defrosts the frozen breast milk within minutes.
Best Baby Bottle Warmers in India
By looking into the demands of the mothers, many companies have come up with different bottle warmers in India. Some of the reliable bottle warmers you can go for are listed below.
LuvLap Baby Bottle Warmer Multifunctional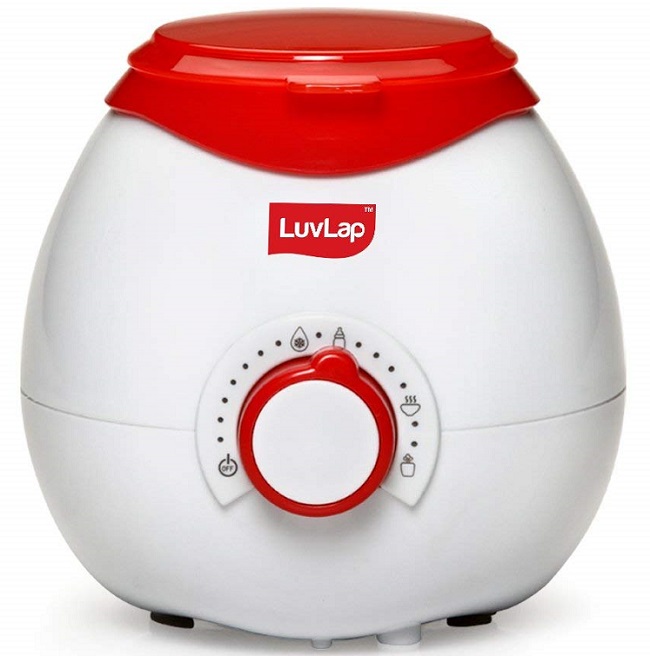 This baby food warmer includes a feeding bowl to heat the baby food or milk directly. It is compatible with all sizes of baby bottles. It automatically shuts off after heating thus, avoiding over heating.
Mee Mee Compact 2 in 1 Sterilizer and Bottle Warmer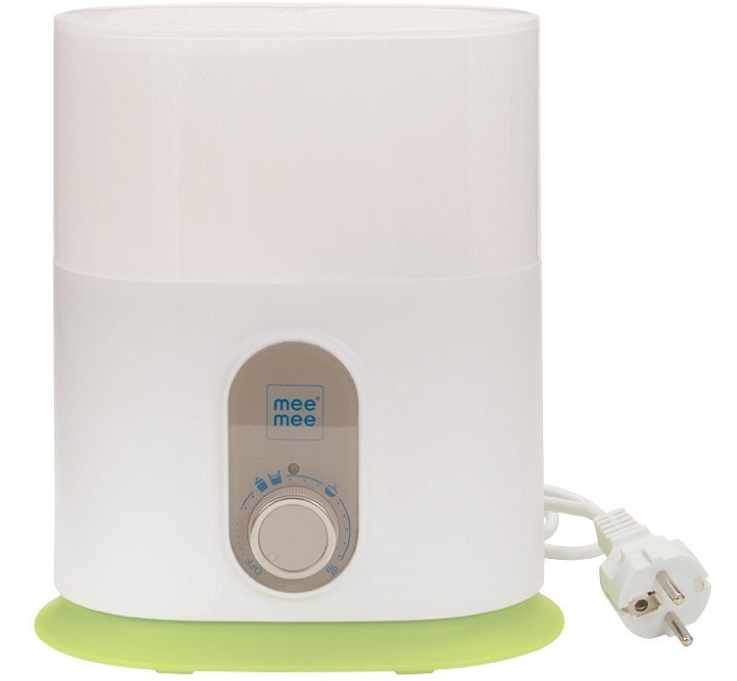 This bottle warmer from the brand Mee Mee is very compact and lightweight. It is easy to carry where ever you go. It heats the milk fast and uniformly, making it easy and safe for the baby.
U-Grow Baby Bottle Heater and Sterilizer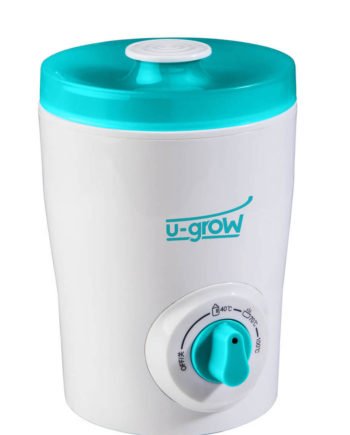 This bottle warmer has a 180-degree rotating knob with a power indicator. It supports milk heating, food heating and sterilizing functions, making it very useful. The material used here is polypropyleneand the device is BPA Free and non-toxic.
Philips Avent Bottle Warmer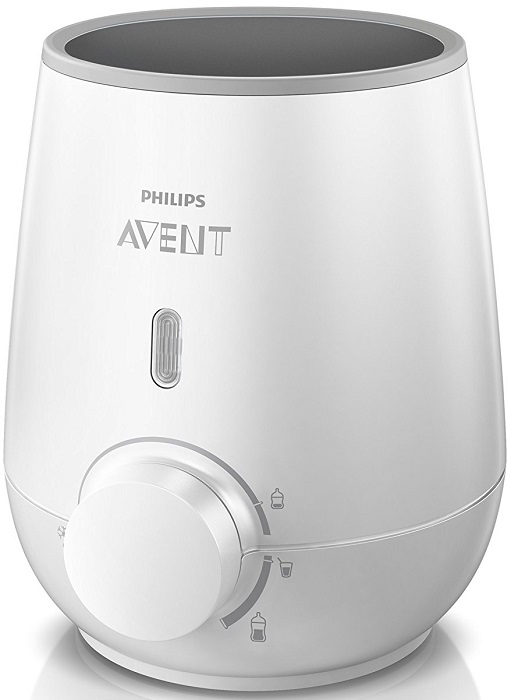 This bottle warmer heats the milk uniformly due to its design. The gentle and safe warming preserves the nutrients and avoids hot spots, making it easy and safe for the baby to drink. It is easily washable to make it bacteria free.
Chicco Digital Bottle Warmer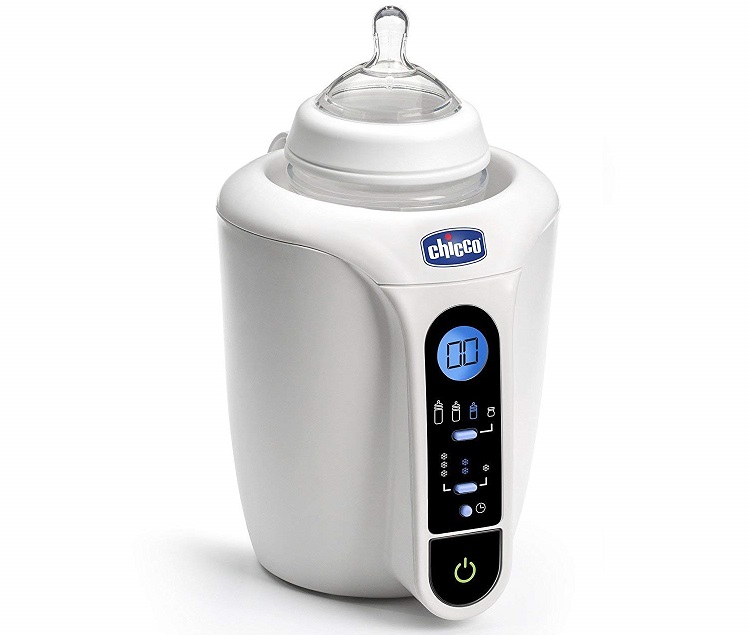 This baby bottle warmer has a digital display and audio alert. It supports both jar and bottle to heat the baby milk.
Pigeon Bottle and Food Warmer
This bottle warmer has 3 heating modes to satisfy the different needs of the customers. It is suitable for all milk bottles and nursing bags as well. It also provides a night lamp function.
Truemom 3 in 1 Electric Feeding Advance Bottle Warmer
This baby bottle warmer from the brand is compatible with bottles and glasses or any jars. You can reheat the baby food, heat the baby milk and sterilize the baby bottle. The steel used inside this device is corrosion free and easy to clean also. The heating time in it is very fast.