Any milestone that your child reaches is an exciting time for you. it is similar when you find your baby's teeth are coming and you are extremely happy about it. Though exciting, teething can be a painful time for the baby and also for the parents as the baby can be irritable and cranky all the time. There are certain things you need to know about your baby's teething. You should know how they might be feeling during this time. Teething experience varies in babies and almost all babies feel some kind of irritation during this phase.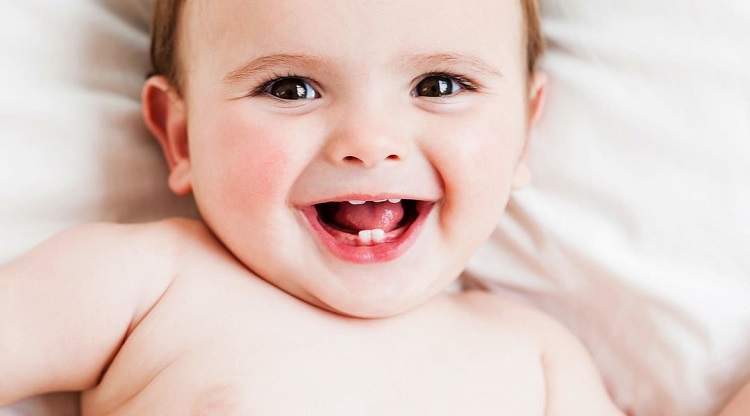 Teething age
Usually teething in babies start between 6 to 12 months. The teeth that come at this age are often called milk teeth. It takes a year and above for all teeth to come out. These are very general milestones and there is nothing to worry if the child does not start teething till 1 also. My daughter got her first tooth at 11 months. In fact, many elders say it is better if the child starts teething late as its less painful for them.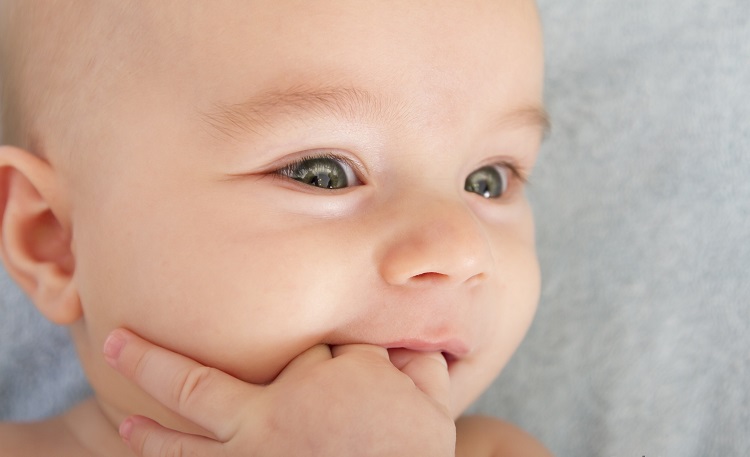 Signs of Teething
Most of the parents often are not able to recognize or they tend to ignore the symptoms during teething in their babies. When you have any gum problem or teeth problem how do you feel? Likewise, the babies also feel the same, or even you can say as their gums are quite tender and soft, they might be feeling more pain and discomfort during this period. Some common signs during teething are:
Sore and swollen gums
Irritation
Discomfort while feeding
Trying to bite everything every time
Diarrhea or fever
Trouble in sleeping
Drooling
Spitting
The level of tolerance during this period is different for each child and also the symptoms. In my case, my daughter got a cold and a fever when she was teething. You need to understand their actions and deal accordingly. You can go for some home remedies to give a soothing effect to their gums. In the worst case when things go out of your hand you can consult your pediatrician.
Home Remedies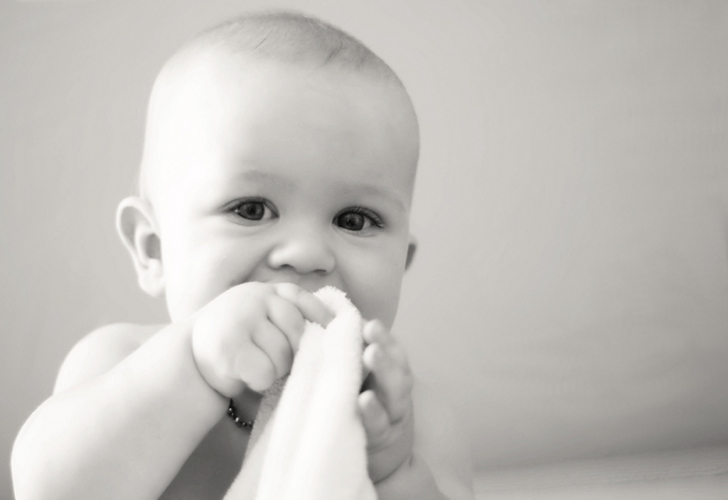 Cold Bite
This is an awesome and very effective method to give an instant relief. Just bring a super fine and clean microfiber cloth and wet it. Then refrigerate it for 25 to 30 minutes and then give it to your baby. Your baby won't wait for your instruction and will automatically start biting the cloth. In the meanwhile, you can observe your baby getting little relieved from the pain and irritation.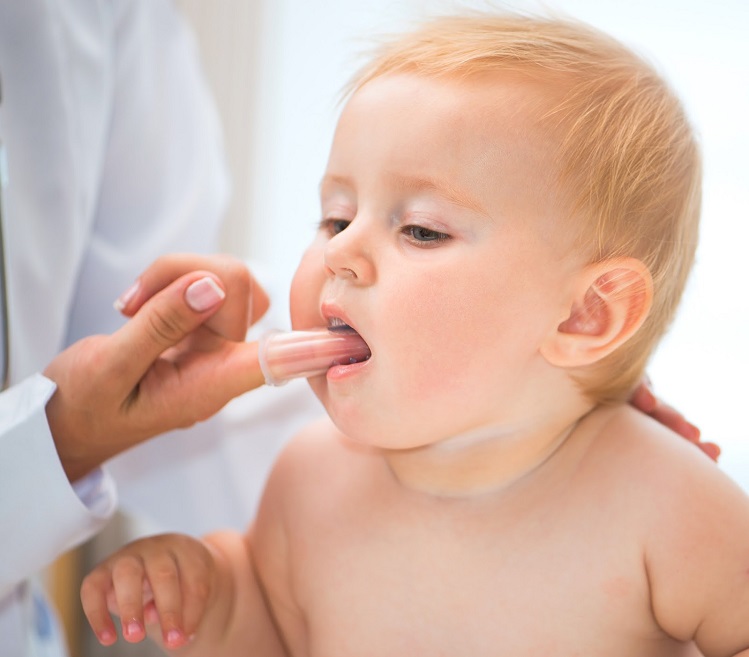 Massage
If your baby is having sore gums, then you can try massaging them with your fingertips if the baby allows you. Gently massage your baby's gum in circular motions. Make sure your hands are clean so that there are no chances of any infection.
Tulsi/ basil drop
Tulsi leaves are known to be the best antiseptic and are a natural healer. You can take one drop of tulsi leaf juice and mix with 1 tsp water, dip a cotton ball in this and apply on the gums of your baby. Apply this daily until you see the teeth coming out of the gum.
Vanilla Extract
Take 1 drop of vanilla extract and spread it on your finger and gently rub on the gums, the baby will get temporary relief from pain and it can enjoy the flavor also.
Honey
Honey is considered as a pain reliever during this teething. You should keep in mind about the quantity of the honey to be applied. Take less than 1 drop of honey and apply on your baby's gum. Another thing to be noted is about the age of your child. If you are going for this method then you should use for your child if he is 1 year and above.
Cinnamon
Take a tsp of fine cinnamon powder, add 1 tsp water. Mix it into a fine paste. Refrigerate it for 30 minutes, and then apply a small grain-sized quantity of this paste. This will give a tingling sensation to your baby's gum and simultaneously will sooth the nerve also.
Ghee and Sea salt
Crush sea salt and make a fine powder, add ghee to it and make a paste. Apply this paste on the gum. This mixture has a calming effect and it will numb the pain.
Natural toys
By observing the teething problems in the babies, many toy manufacturing companies have been manufacturing wooden toys, the rough wooden surface will help in relieving pain on the swollen gums.
These home remedies work best on the teething gums. You get all these above-mentioned things in your kitchen only. You can also give cold carrot sticks or cucumber sticks as the baby can munch on these. The baby gets comfort and they are healthy too.
Teething is a common problem and every child has to go through this phase. Being a parent you might be getting tensed. So you need not worry about it and take the right actions at right time. You are the only one who can understand the problems of your baby. With this, you should also be happy about the fact that your baby is growing, and going through a developmental stage. Consider every stage as crossing one milestone and enjoy this journey with a smile.