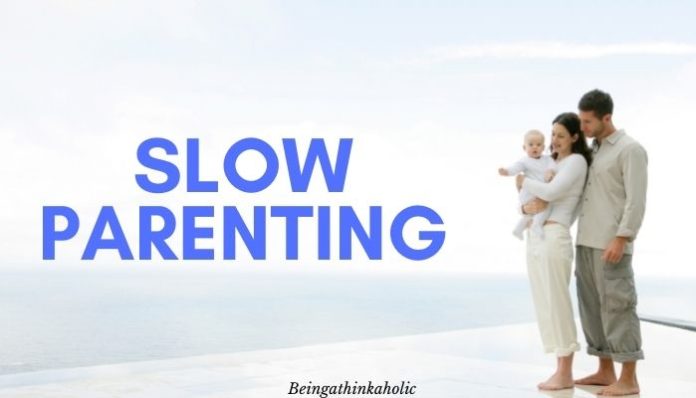 In today's fast-paced life, we always have something to do throughout the day to keep us busy. At times we are so overworked that even the 24 hours in a day do not seem to be enough. The moment one of these regular tasks falls out of schedule, we start looking for something to replace it at the earliest.
We have forgotten to enjoy the free or leisure time that we used to once. And it perturbates us if we have some time to breathe and do nothing. So much so that we want to see our lifestyle being replicated in our children too.
Right after school hours, we enroll them in various classes to learn a variety of things, trying to make them Jack of all Trades. We are so obsessed with utilizing every hour of the day by 'doing' something, that the idea of 'doing nothing' has escaped our minds and from our lifestyle completely. 
When I see stressed parents and children around me I often wonder have we forgotten to teach the children to enjoy life and are perpetually setting deadlines for them.
When I was expecting, I read about slow parenting and this was something that caught my attention. Slow parenting introduces that much-needed break to your and your child'sfast-paced life. Slow parenting primarily stresses on communication within the family, relationships, slow down the need for a rush to do everything, and allowing the kids to take time to learn things at a decent pace and from their own mistakes.
In short, slow parenting is a style where the quality of time you spend on accomplishing a task is stressed more than the number of hours you spend. It stresses on the moment than on the future and the amount of time one spends worrying about it.
Let us take a glance at Slow Parenting and the benefits of slow parenting.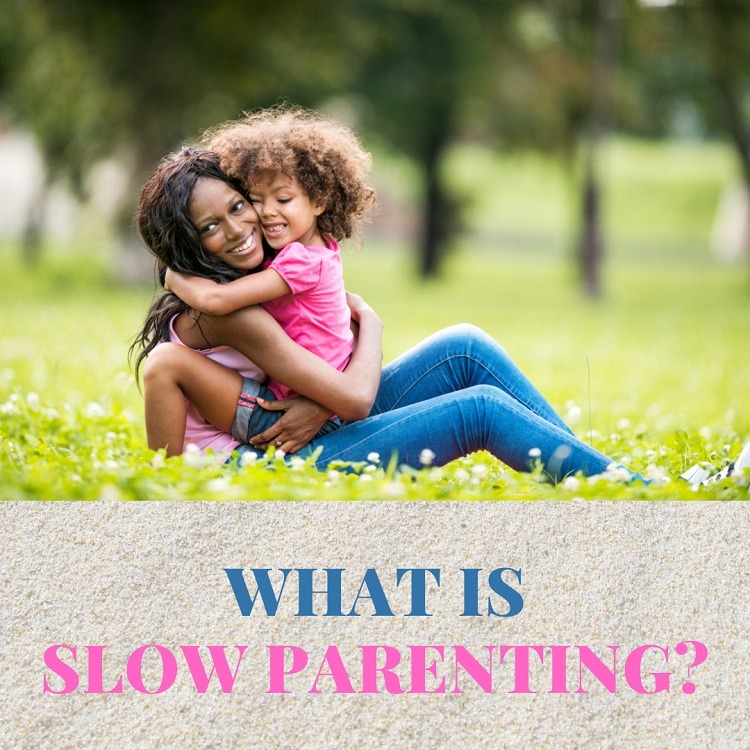 What is Slow Parenting?
Before we go to the benefits of slow parenting, let us talk about what exactly is slow parenting and what is this parenting style all about.
Allows kids to learn things at their own pace, while as a parent you supervise the activities but not hand hold them
Kids can be independent, carry out tasks on their own and learn from their mistakes
Slow parenting advocates lesser scheduled activities and more time with nature and self
Time to self is not just involved in 'doing something' or scheduling an activity for your child but letting them tap their creative side to figure out something that they can do at the moment with the available stuff
Our bodies need rest too. So sometimes doing nothing is the best thing
It stresses on relationships with the family and the bond between the parent and the child
It allows kids to understand the kind of activity they like doing and to what extent than just pushing them to do everything available
Advantages of Slow Parenting
The benefits of letting the child enjoy the childhood, figure out what they are most interested in, and mainly learning from their mistakes is very important than just rushing them through everything. Slow parenting has other benefits as well.
Improves Communication
Slow parenting emphasises on relationships and communication. When you are fully present with your child, living the moment, listening to them and observing them do something, you learn a lot about yourself and your child.
You can see through the mind of the child when he says something and certain things that he lets unsaid. It allows you to understand how your child thinks and perceives things around him.
In other styles of parenting, though many will have their own opinions about how it is working for them and their child, you often are so busy with your agenda and the child's schedule, that our opinions are imposed on them, directing them to do a certain activity in a certain way and seldom understand what they are trying to say!
Bond with Your Child
Slow parenting allows you to bond well with your child. Spending more time with nature or holding hands while walking, allows them to explore the surroundings and create a sense of harmony making the child wait for this time with you out on a stroll.
It enables honest and healthy conversations. It might have been a common sight to see parents wake their kids up, hurry them up for school while they are getting ready for their work leaving no room for a conversation.
When you adapt to the slow parenting style, you give enough room to the child to wake up properly and start the day well with a short yet valuable and significant conversation with you. It makes the child bond well with you and helps him stress less and builds the confidence to confide in you!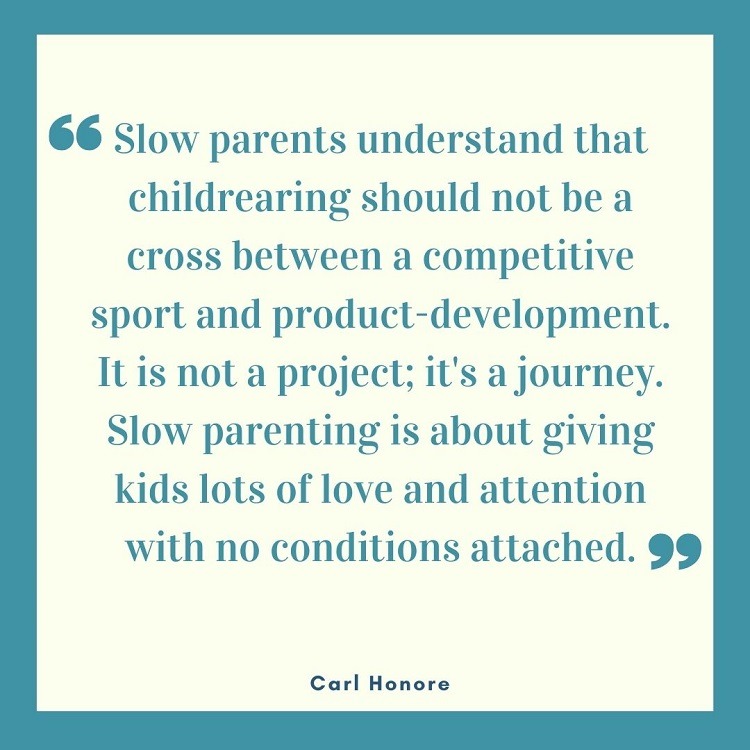 Slow Parenting Lets Kids Explore
It gives them and you time to explore. Slow parenting does not mean you do not discipline your child. It does not mean do not take them out to museum or zoos, or do not organize play dates for them.
It means even when you are planning a museums day for them, you do not direct them or draw their attention to the important pieces on display at the museum. You allow them to explore and find their item of interest. This builds their curiosity and gives you an idea about their interests and how you can channelize their and your energy to nurture that interest.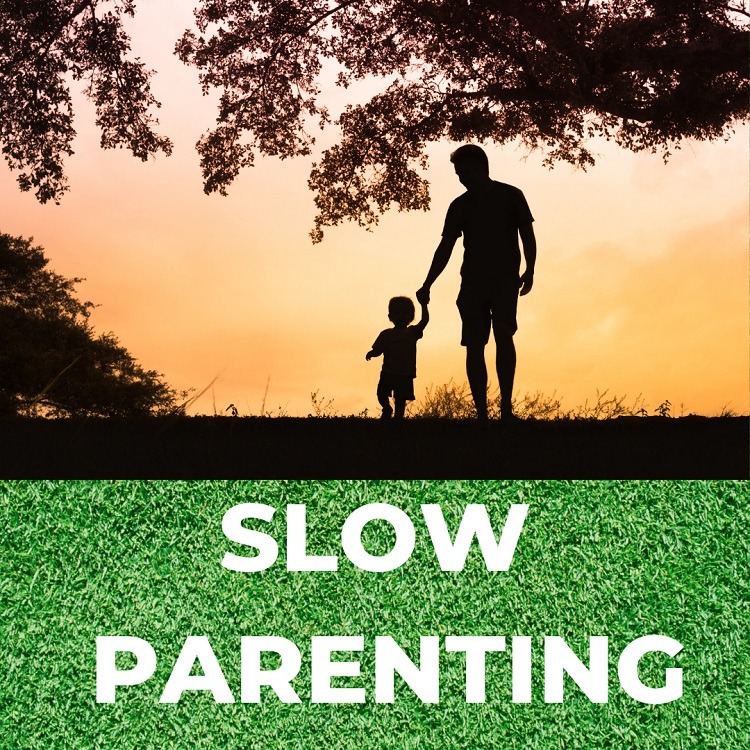 Our Experience with Slow Parenting
Until Little Miss A started going to school at the age of 2 years and 7 months, we did not have any scheduled activities for her. Many parents asked me to join classes or even send her to play school, but we as parents let her grow and explore things.
Once she joined the playschool, things did change. It was after she turned 3, we started right brain development classes for her and now very recently she started football because she wanted to.
As a child grows, the parenting styles have to be changed. Also, we must remember that it is not a good option to stick to one parenting style. A blend of few is what will work always.
As a parent, who never rushed Miss A into activities and schools, I would confess, I loved slow parenting and thoroughly enjoyed seeing her grow at her own pace.
Slow Parenting Lets Your Child 'Grow"
Slow parenting at the end of the day is a style of parenting and there is no hard and fast rule that one needs to adopt a single way to parent. This is a great way if it suits you and can be very helpful for the parents if it suits them.