At a party on the weekend, I got talking to a few moms. They all were surprised to hear that I had not kept a maid for my daughter. Most of them nearly fainted to know I had not kept a Japa for her when she was born. Trust me, though they did not say it, they all thought I was mad. It is very common for parents to keep full-time maids for their kids today. With more and more women opting to work full time, keeping a maid is a preferred choice. I do not say it is not wrong to keep one, but in the process, do not forget who the parent is.
I am not writing this post to say that a maid is a bad decision. After all, in the present times, day cares and schools are not safe also. We stay in times where a 4-year old is raped in school. Parents definitely need help especially when work and social life gets demanding, but they should not make the maid their replacement. The maid should support the parents in bringing up the child and not replace them. Parenthood is a responsibility and it must be taken seriously. I see parents bringing maids for holidays and to restaurants. I do not understand this. If you cannot handle the child, do not bring them. If you do, spend time with them.
Going back in time, most of us grew up without the maids. Yes, we did have house help but both my parents were working but they managed everything and did not delegate their parental responsibilities. This has made me responsible and independent.
Enjoy the Journey
You decide to bring a child into the world so why not enjoy them. This is a human being you create and seeing them grow is amazing. A maid can be there for the child when you are not around but ensure you make time to be with them.
As per a research, for the brain development of a child, the age from 0 to 6 years is very crucial in the spheres of cognitive, socio-emotional and language development. A child is born with 100% brain cells and his development is affected by the environment he stays in. If basic needs and confidence are lacking the cells die. For a child, this foundation stage is critical as they are like a sponge and absorb everything around them. This is important for the health and education of the child.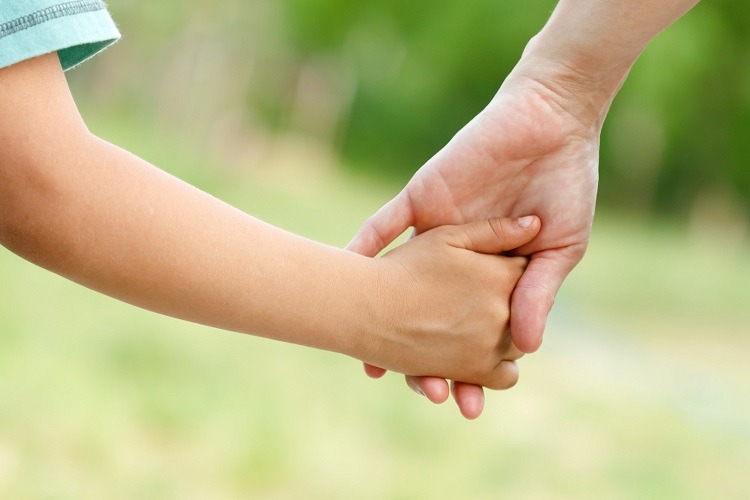 Entrusting a maid with such a big task is not only unfair to the child, but also to her. They say when a child is born so is a mother. Your instincts will be better and you will understand your child better than a maid. She is doing a job at the end of the day.
You may also like: Are You Ready for a Baby?
Problems When the "Didi" Replaces "Mummy Papa"
Be Like the Maid
As the child spends more time with the maid, it is natural for them to pick up their language and mannerisms. They copy everything the maid does. As I said earlier, the child is a sponge and will just absorb. Many language and behavioral issues have been seen in kids who stay for a long time with the maids.
It's Her Job
How many times you just want to finish the work in office? I am sure many. Similarly, for a maid, this is her job. She wants to just finish her work of bathing, feeding and playing with the child. If feeding means tricking the child or making them sit in front of the screen, they will do it. They can threaten the child or force feed them. A parent, on the other hand, will always be more reasonable and patient and handle the situation better.
Psychological Issues
It is seen that children with maids are more indisciplined. Apart from this, they tend to be insecure, confused and have low self-esteem. Sometimes when the parents realize and try connecting with them, it becomes late and the damage is done.
Emotional Attachment
At the end of the day a child cannot reason. If they see the maid more than the parents, they get emotionally attached and there is a massive problem when the maid leaves. As the child is emotionally dependent on the maid, the parents also take them to be indispensable and ignore many things which are wrong.
Remember These Things
A maid is there for your convenience and support and should not be your replacement. Brining up a child is not easy and there are some things which no one can do better than a parent. Keep a maid but do keep the following in mind: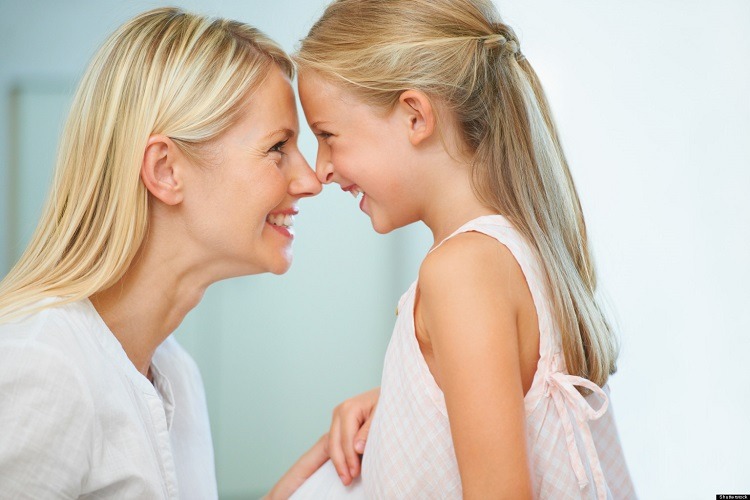 Quality Time
It is not about the amount of time you spend with your child but how you spend it. If you are at work all day and get a few hours only in the evening, make it quality time. Talk to them, listen to them, play with them, read to them or do some activity you both enjoy. This is a time to create a bond and appreciate the moments you spend with your child. A few hours of quality time with you will have more impact as compared to the ten they spend with the maid.
You may also like: The Challenges After Marriage: Try and Overcome Them
Important Things
There are some things which only a parent can handle better. Instilling core values, enforcement of rules, life philosophy and manners and etiquettes are things only a parent can teach. Only a parent can make the child responsible and this task should never be outsourced.
Be Their Support
When parents are not available, the child will emotionally depend on the maid. Do not let this happen. Be the psychological and emotional support system for your child. Be the person who they come to when they have a problem. No one can give a better solution to them than you.
Do Not Delegate Everything
The maid will help you in every possible manner. Keep some things which only you can do with your child. When you know these are the things you will do, the child will also realize and look forward to them. Try and feed them dinner daily or read to them before they sleep. There are a lot of things you can do, so do not delegate everything.
Maids can be your support system but they cannot take a role of a parent. Anxiety and depression in kids can be a result of this dependency we have created. Delegate the house work but not your parental responsibility. Life has become very hectic and it is not possible for you to do everything. Take help from grandparents or extended family when needed, after all they are family. Both parents need to take the responsibility of the child to ensure they get time. Childhood is the most beautiful and innocent stage in life, do not ruin it for your kids.
"To be in your children's memories tomorrow, you have to be in their life today."