After trying for months, when in October 2015 I realized I was pregnant, I was ecstatic. The first few weeks was all about being perpetually tired and sleeping, and then started the back pain. I had expected to get morning sickness but this came as a surprise to me. I remember, going to my gynecologist and complaining. She told me it is normal and one of the most common things to happen in the first few weeks of pregnancy. Though relieved, the pain made me very uncomfortable. (You may like to read our post, My Journey of Trying to Conceive)
The Reasons
For many, pregnancies come with a lot of discomfort. One of the only ones I had was a terrible back pain. Almost every pregnant woman has lower back pain especially in the first trimester.  There are various reasons behind the back pain. Let us talk about a few:
Hormonal changes
When a woman gets pregnant, there are several hormonal changes that happen in the body and obviously, there are consequences because of the release of different types of hormones. (Creating a baby is no easy task). There is a special type of hormone Relaxin, which increases flexibility of the pelvic area in order to prepare it for the delivery. The higher the Relaxin level in a woman's body, the more painful the back pain is. According to research, there exists a strong correlation between the Relaxin level and back pain.
Weight Gain
Doctor suggests the pregnant mother to put on weight and putting on weight is an indicator of great health of the mother. However, it brings strain on the muscles, nerves, spines causing back pain. Pain due to weight gain happens more towards the last trimester as this is by when both mother and child gain weight putting pressure on the back.
Wrong postures
As the baby grows and stomach expands, the muscle expands and put a strain on your entire body affecting the posture of the pregnant mothers. Wrong postures and heavy weight result in back pain.
Increase in stress
Pregnancy is all about changing emotions. Due to change in hormones, the stress level varies causing many body aches and back pain. It is advisable therefore to remain stress free during the pregnancy.
Labor pains and contractions
Practice contractions or Braxton hicks are common during pregnancy. These happen spontaneously without any notices. Usually, these practice contractions are painless. However, at times it is very painful causing severe back pain.
Lack of body movements
As the baby grows in a mother and the stomach expands, the body would not want to move more. This lack of movement will lead to abdominal and body pain.
How to Get Relief
As you already know the reasons now, let us focus on the treatment or solution for back pain. Pregnant women have practiced all of the tips below in the past and researchers agree to most of the solutions.
Get Moving
If you notice that, you have been sitting at one place for a while and not moved, change your position, move a little bit and do a little stretching to avoid back pain and all kinds of strain on your muscles. Having said that do not stress your body too much. It is recommended to have low to moderate level exercises such as swimming, walking, cycling during pregnancy.
Use heat pads and cold compresses
Heating pads can help relax your muscles and stiff joints and cold compresses help relieving sharp pains. Use the temperature pads in balance.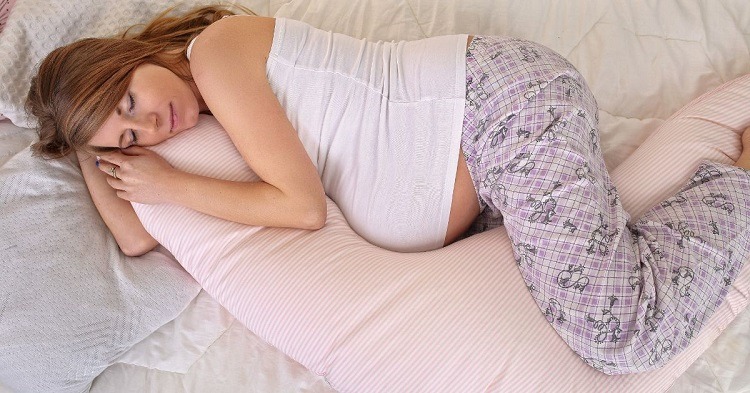 Get your postures right
The growing belly during pregnancy can bring a lot of trouble. Practice to stand straight; do not sleep on your back. With the support of the pillow between your knees, lean towards left side while sleeping. Ensure the chair you are using to sit provides good support to your back. Keeping the pillow between the legs and sleeping on the left side really helped me in the first few weeks.
Manage your weight
It is natural to have cravings during pregnancy. Craving leads to eating more, and more eating adds more weight to a mother's body. However, you can manage your weight balancing between food and exercises and not putting on a lot of extra weight, which can cause severe back pain.
Get away from stress
Find a way to deal with the unnecessary stresses. Take a deep breath, walk a little, and meditate regularly to keep a healthy mind and health. These kinds of activities will relieve stress and ultimately the back pain. You can listen to soothing music as this helps the baby too.
Physically active
Physical activities always work in favor including the situation when a woman is pregnant. It is mandatory to have physical and mental wellness during your child birth. Along with good food, good exercises will keep you healthy mentally and in the entire period, you will have little back pain.
Proper medication
Back pain a known term during pregnancy and can be avoided without medication. However, if the pain is severe, it is advisable to consult your doctor for further medication on the back pain.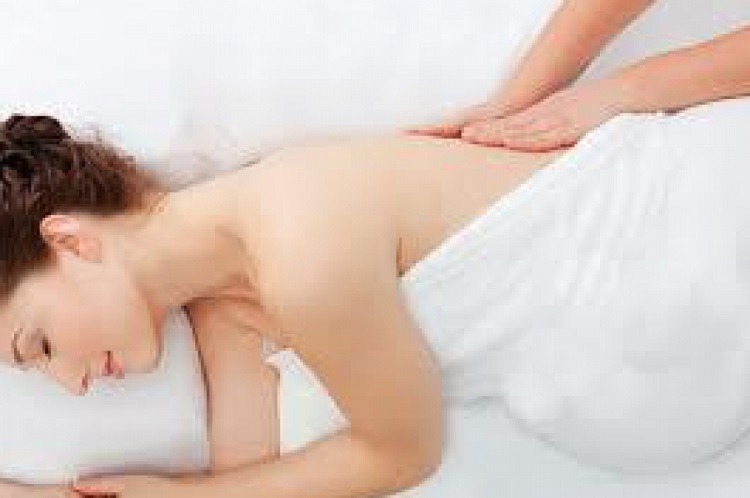 Massages
Getting a pre natal massage from a certified therapist can help a lot during pregnancy. These therapists are trained to handle the problems of pregnancy. They not only relieve pains and aches, but help in relaxing too. (You may like to read, Pre Natal Massages: The Best Part of My Pregnancy)
Given all the tips above, you should practice the home remedy before going to any doctor. In addition, it is recommended not to take any kinds of pain relief medicine during your pregnancy as they might have other side effects.