A baby' skin is as delicate as a flower, and you want your baby to be safe and healthy. Baby's skin care is an essential part of your daily routine, and like all mothers, you also want to choose the best products with less or no chemicals. Bathing your newborn or toddler is one of the best time to create a special mom-kiddo bonding, and at the same time, it can be a nightmare if you fail to choose the perfect bathing arrangements. Warm and comfortable water, clean bathroom and mild baby shampoo all together can create giggling sounds of your happy baby.
A product you choose should ensure you to be safe for your child in the long run. In this article, we will discuss some points of choosing the best shampoo as well as a complete guide to select the shampoo that suits best for your baby.
Tips to choose the right baby shampoo:
Skin of a baby is sensitive and can react to any irritation due to weather or products. You might get confused while browsing through various kinds of baby shampoos in the market. Well fret not, here are some great help for you to choose the best one for your baby. Check out the points and decide what to buy.
Skin problems of your baby
Most of the babies have delicate yet normal and healthy skin. If you and your baby are dealing with some family skin problems like eczema or other ailments of skin, then it is a bit tricky to buy a product. You should consult your pediatrician before you head to the market. If your baby has nice and healthy skin, then you can choose the baby shampoo that is close to nature.
Alcohol-free
 Shampoos that contain alcohol will dry up baby's skin and can create irritation and even cause rashes. So be sure to check the shampoo label to avoid alcohol.
Fragrance-free
We love the sweet and fresh fragrance in the products. Fragrances are made of a combination of unknown chemicals that can cause irritation or redness in the delicate skin. Exposing their soft skin to various chemicals at a young age can give rise to possible allergies. It is better to play safe by choosing a fragrance-free baby shampoo than something that smells nice.
Clinically approved safety assessments
Try to buy a shampoo with the assurance sign 'safe for babies' at the shampoo bottle. Reputed companies generally send their products for clinical assessment, and if they pass the test, then you can find them on the label. Check the mommy forums and websites of the products to be sure about the reliability of the shampoo, as those are mostly tried and tested ones. Check out the pros and cons, and you can narrow down your search.
Patch test process
When you decide on one right choice of shampoo for your baby to purchase, you might want to ask for a sample pack to try out the new product. Always try to do a patch test on your baby by applying a small amount of product in a small area of skin, usually at the back of the hand, and keep it for a few minutes. Observe the tested part of skin for one or two days for any itching, redness or rash. If any irritation occurs to stop the product immediately and if you find it safe, you can go ahead and buy a regular size bottle of shampoo.
Best baby shampoos available in India – Tried & Tested
A good shampoo protects the baby's delicate locks and skin. You can choose the best fit among many shampoos and keep the scalp, hair and skin soft and healthy.
Aveeno Gentle Baby Wash and Shampoo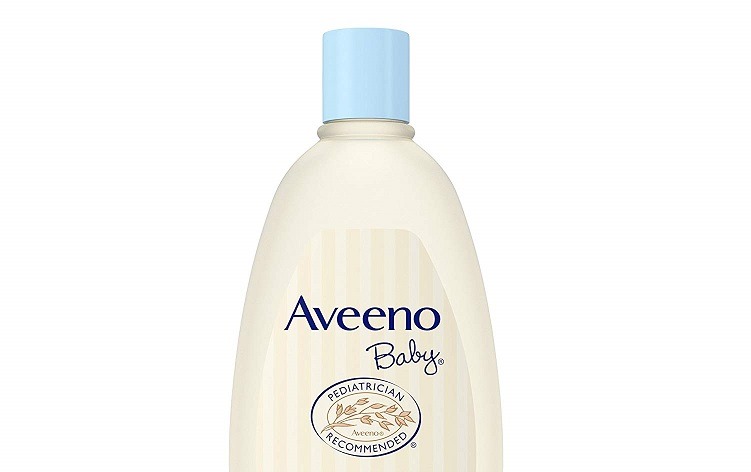 Aveeno shampoo is a mild product for the baby as it gently cleanses the sensitive skin of the little one's skin and hair. This shampoo has oat extract which gently cleanses the hair without dryness. The shampoo is free of parabens and pediatrician recommended. It is a tear-proof formula and protects baby's skin from infection. It lathers well and suitable for daily use for the baby. Click here to buy it for your little one.
Cetaphil is a dermatologist and pediatrician recommended brand and the baby shampoo by Cetaphil is enriched with natural ingredients like chamomile, wheat protein and aloe vera. The shampoo is safe to use for the babies just from their day one. It is soap free and maintains proper pH balance. It is a gentle and organic shampoo which is moisturizing and nourishing and cleanses the scalp properly. It does not make the scalp dry or flaky. It also makes the fin hair intensely soft with its protein formula. The shampoo is free of parabens, minerals and colorants and it is hypoallergenic. You can buy it by clicking here.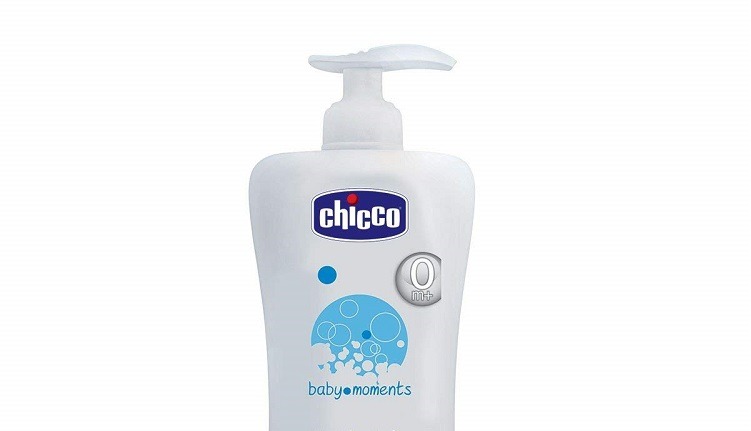 Chicco is a well-known brand in India for baby products. This product is safe for the baby from the very first wash and bath. It is made with rich oat extract that softens the baby's hair strands and makes it clean, tangle-free and healthy. It prevents burning sensation or irritation, and it's perfectly safe for the eyes. It prevents redness, allergies and rashes and it is also alcohol, chemical and paraben free. The shampoo is clinically tested and hypoallergenic. It is a no-tear formula and suitable for sensitive skin. Click here to buy it.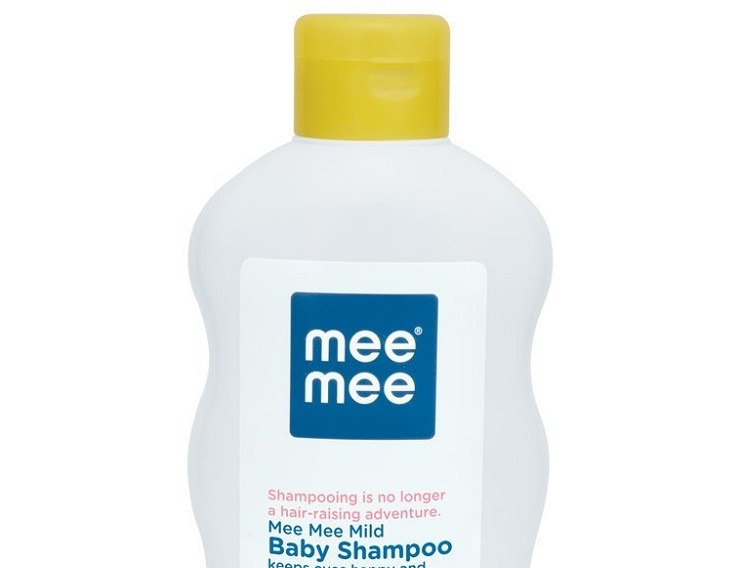 Mee Mee baby shampoo has natural extracts and helps to nourish and lock moisture inside the hair. It makes the baby hair bouncy and soft from outside, safe for bath time. It prevents hair fall and dryness. The no-tear formula maintains the safety standards and cleanses the scalp well enough. It is clinically and also microbiologically tested. You can buy it by clicking here.
Mama Earth Gentle Cleansing Shampoo for Babies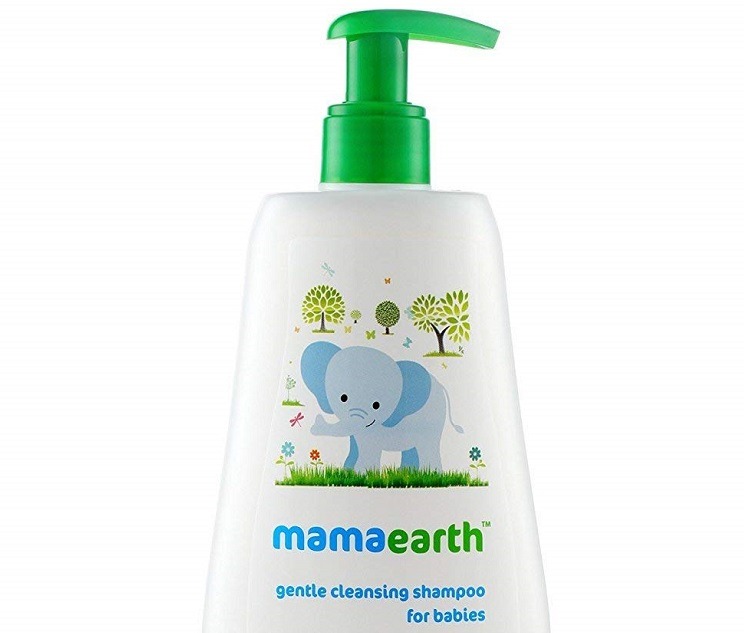 Mama Earth is Asia's first made safe certified toxin-free brand, and they have dermatologically tested and clinically tested shampoo for babies. The shampoo is safe for sensitive skin and hypoallergenic too. The natural cleanser is enriched with the goodness of coconut and jojoba oil which makes the baby locks beautiful, tangle free and clean. It is safe for sensitive skin also non-irritant. It helps in regenerating new hair and beneficial for hair growth. Click here to buy it.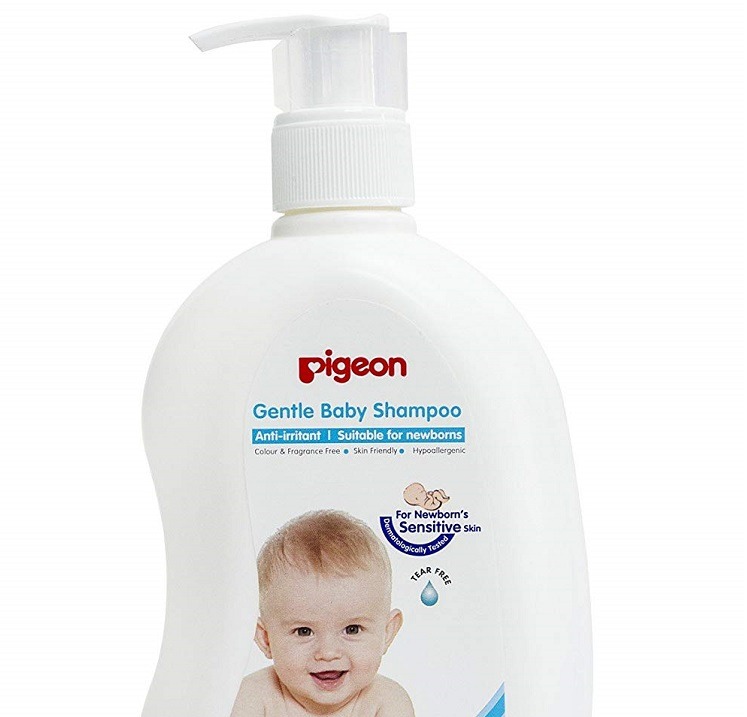 The organic shampoo makes your baby's hair soft and silky and prevents the scalp from turning dry and flaky. It contains no paraben, and it is a no-tear formula. It contains olive oil, rosehip, chamomile extracts that gives extra and intense softness to the baby's delicate hair. The mild ingredients of the shampoo have soothing properties which make it one of the best shampoo to use during bath time. It improves scalp health and removes tangles. Click here to buy it.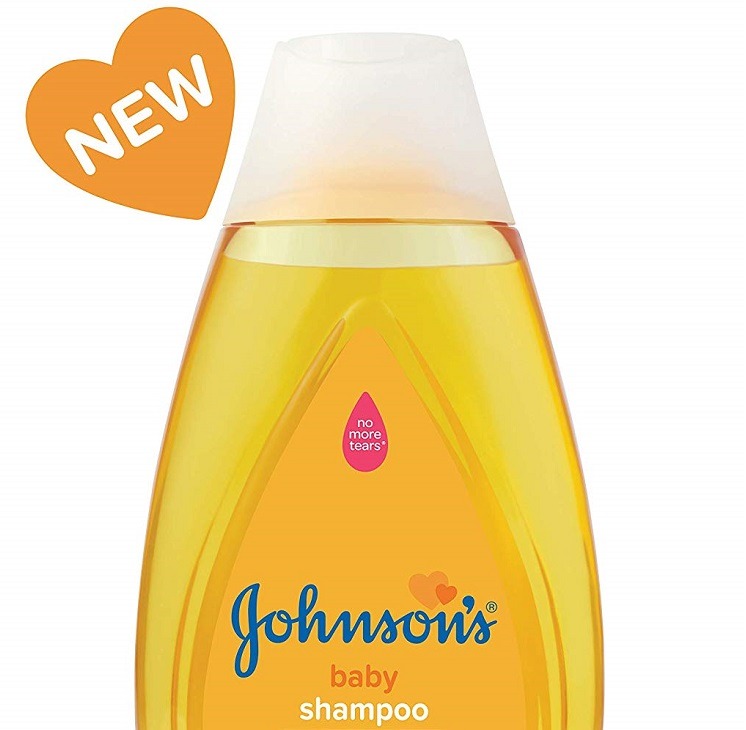 Johnson's shampoo is an old and well-known global brand which makes gentle shampoo for babies that makes hair soft and shiny. It rinses the dirt thoroughly, and it is also soap and paraben free. The shampoo is dermatologist testes and chemical free. The formula claims to be as gentle as pure water on the baby's eyes. Johnson baby shampoo passes through five levels of safety assurance process provides a mild, gentle and effective result on baby hair. You can clean the baby's hair and scalp correctly with this shampoo. Click here to buy it.
You have the complete list of best baby shampoos available in India, which are from renowned baby brands, tried and tested globally and safe for your munchkin. Choose from any of them try out to find the best one for your tiny tot.