Today, new baby product brands are launched in the market every second day due to the surge in demand. This has made the selection of baby products a complicated task as everyone wants the best but get confused seeing the variety. With your baby being the apple of your eyes, you will always try to choose the best product for our baby. You might have done several types of researches, read several online reviews but still, you will always have an apprehension about the best in your mind.
(You may like to read our post, Your Guide to Safe Baby Products: Protection from harmful Ingredients)
I also always wanted the best for my baby. I tried using many at different points to see what suits her the most. You will always need to try a few to see what suits your child the most as each child and their skin requirement is different. Recommendations always help and thus, let me make it a bit simpler for you. Let us have a look at the best baby product brands available in the market.
The Moms Co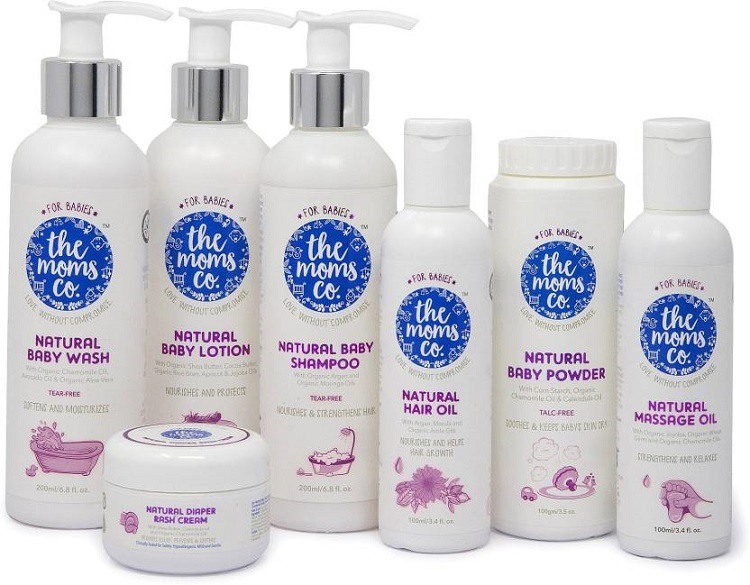 Mom and Co is one of the biggest names in the market and is one of the best baby skin care products brand. This baby product brand is known for its extensive use of only natural ingredients in its products. Mom and Co do not allow any harmful chemicals and toxins in their products. They make baby products which are completely safe for your little one.
The wide range of products manufactured by Mom and Co is natural and does not contain any harmful ingredients. The harmful chemicals like sulphates, parabens, mineral oil, fragrances, etc. are kept out of the products. Different baby products manufactured by Mom and Co such as baby lotion, baby sunscreen lotion, bath products such as shampoo and body wash, baby hair oil, etc. are natural and pure. The baby lotion consists of natural nourishing oil and is an excellent product for your baby. The baby sunscreen lotion and bath products do not contain any synthetic chemicals. The baby powder is also free from talc and fragrances.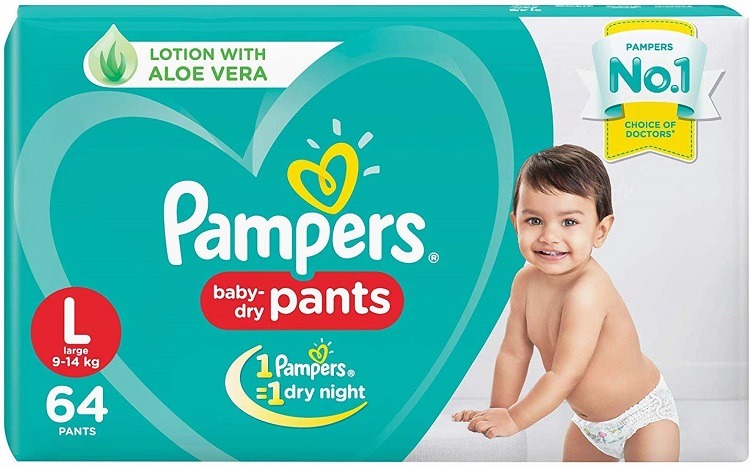 Pampers diapers were started in the year 1970 and are one of the best baby product brands in India. Pampers diapers are popular in the market due to their excellent quality and gentle effect on the delicate skin of babies. There are several varieties of diapers manufactured by the Pampers brand such as Pampers Active Baby diapers, Pampers baby dry diapers, Pampers premium care diaper pants, etc.
The diapers manufactured by Pampers have adhesive belts which are extremely convenient for newborns. These diapers also contain a safe layer made up of protective lotion which helps in keeping your baby's bottom soft. The absorbent gel present in the diaper helps in soaking the liquid for around 8-10 hours giving protection for longer durations. Besides the diapers, the brand also offers good quality wipes and swimming diapers.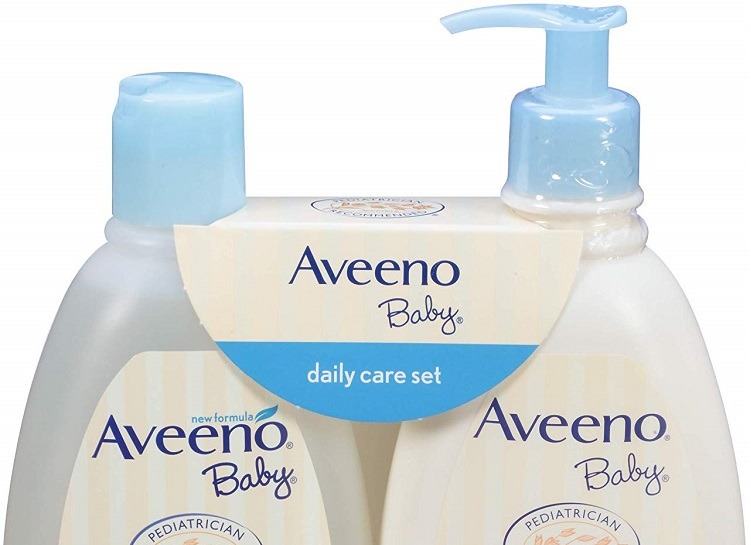 Aveeno is another best baby product brand which was brought to India by Johnsons and Johnsons. It is one of the famous natural baby product brands and manufactures baby products containing selected natural ingredients only. The baby products at Aveeno are manufactured in a very conscientious procedure. The ingredients are selected carefully and the formulation is done in such a way that the natural characteristics of the ingredients remain intact. There are no harmful chemicals or toxins added in the baby products manufactured by Aveeno.
Some of the popular Aveeno products such as Aveeno Baby shampoo, Aveeno Baby Moisturizing Lotion, Aveeno Baby Soothing Relief Moisture Cream, Aveeno baby eczema therapy moisturizing cream, Aveeno baby sunscreen lotion, Aveeno baby calming comfort lotion, etc. are excellent quality baby products offering great benefits for your baby's smooth skin.
Chicco is one of the leading names in the market for safe baby products in India. The baby products of Chicco include body wash, shampoo, moisturizing lotion, oral hygiene products, baby feeding bottles, bottle sterilizers, food processors, etc.
The baby products manufactured by Chicco are free from harmful toxins such as Parabens, dyes, SLES, etc. and are very gentle on your baby's delicate skin. The brand belongs to Europe originally and is one of the leading brands for baby products in Europe as well. Baby products like the Chicco body wash and shampoo, Chicco–Baby Moments Body Lotion, Chicco-No tears shampoo, and Chicco Rich Cream, etc. contain natural ingredients and are very good for the skin of your little one.
Himalaya
Himalaya is considered to be one of the best baby product brands in India. It offers natural and ayurvedic baby products at affordable costs. The products are herbal and very beneficial for your baby. The major baby care products offered by Himalaya are Himalaya baby cream, Himalaya Nourishing baby soap, Himalaya Gentle Baby Shampoo, Himalaya baby massage oil, Himalaya baby powder, Himalaya diaper rash cream, Himalaya baby lotion, etc. 
The products like baby cream, nourishing baby soap, massage oil, etc. offered by Himalaya consists of natural ingredients such as olive oil which is a rich source of vitamin E, almond oil, milk, etc. These natural ingredients nourish your baby's delicate skin and help in keeping it soft. Himalaya has also been offering wipes and diapers which are quite famous in the Indian market making it one of the best baby skin care products brands in the country. Some of the best baby products offered by Himalaya are available in a kit that will contain all required items for your little one.
The brand Mothercare offers baby products and accessories such as accessories for bottle feeding, breastfeeding accessories, soothers, bibs, toddler weaning products, breast pumps, etc. It also manufactures baby products related to baby bathing, baby swimming, baby clothing, baby furniture, etc.
It also offers products such as wipes, disposable nappies, swim nappies, toiletries, reusable nappies, etc. The health care category of Mothercare offers baby products such as humidifiers, dental care accessories, thermometers, sun safety accessories, dispensers for medicines, etc. Clothing by the brand is one of the best in the market in terms of quality and pricing.
Mamaearth offers a wide range of baby care products that are toxin-free and safe for your baby. Mamaearth not only offers products for babies but also for the expecting mothers such as maternity clothing and accessories. The products of Mamaearth are specially formulated and are very trustworthy.
One of the bestsellers of the brand Mamaearth is its mosquito care kit. This is a comprehensive kit and consists of various mosquito repellent products such as mosquito repellent patches, gels, fabric roll-on for avoiding mosquito bites, etc. The key ingredients of these mosquito repellent products are peppermint oil, castor oil, eucalyptus oil, cedar oil, soybean oil, etc. which are natural products and are quite effective.
In addition to this, there is a wide range of other products offered by Mamaearth such as baby wipes, baby body wash, baby hair oil, baby shampoo, baby lip balm, baby laundry detergents, vapor rubs for babies, baby toothpaste, etc.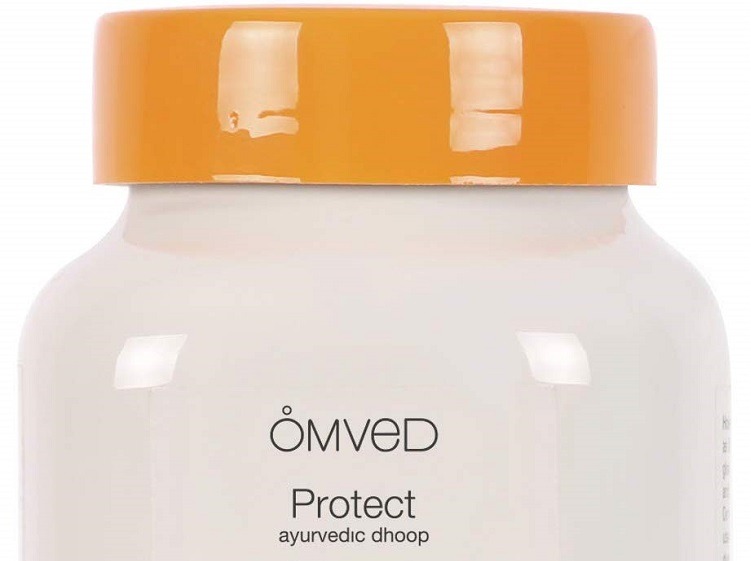 Omved is a natural baby product brand that offers soothing and gentle products for your baby. The products of Omved are organic and organic. It is one of the best baby product brands in India offering handmade baby care products.
Among the bestsellers of Omved available both online and at stores, you can choose the Omved pure handmade soaps, shampoos, baby massage oils, baby body wash, cleansers, baby creams, and lotions, etc. The handmade baby soaps of Omved are rich in moisturizing components and make your baby's skin hydrated. The baby lotions and creams do not contain any harmful ingredients and help in preserving the tenderness of your baby's skin. Moreover, Omved also offers various therapies and products for expecting and new moms also.
Sebamed has made its entry into the Indian market for baby products quite late but has become a popular brand in a relatively short time. Sebamed offers varieties of baby care products such as bubble bath, baby shampoos, baby oil, baby wipes, baby diaper rash cream, baby lotion, baby lip balm, sunscreen lotions and sun spray for babies, etc.
The products at Sebamed are manufactured under a very strict and rigorous manufacturing process. The raw materials, formulation, packaging, etc. are closely monitored and the quality management procedure is quite strict. As a result, the products are of very high quality and beneficial for babies.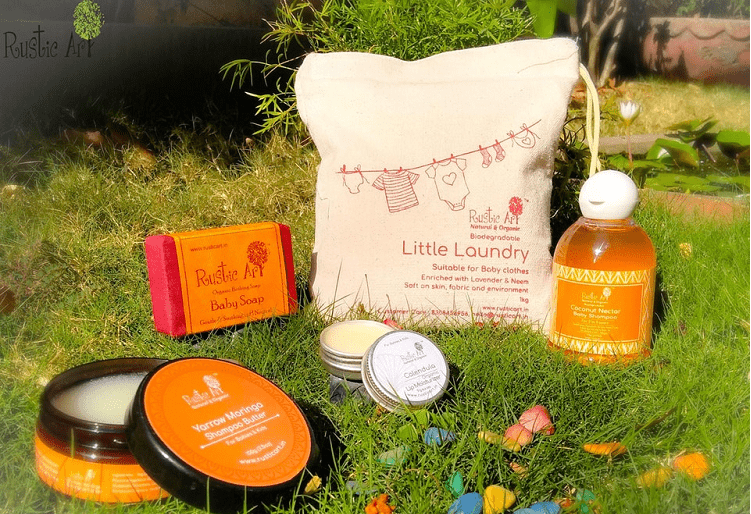 Rustic Art offers completely pure and natural baby products. It has a plethora of organic baby products that are made up of natural ingredients and will not harm your baby in any way. This baby product brand uses natural raw materials such as almonds, aloe vera, avocado, papaya, etc. There are no traces of any harmful toxins or chemicals such as fragrance, minerals, etc. in the baby products and ensure the safety of your little one.
Some of the major baby care products offered by Rustic Art are Aloe Almond Baby lotion, Organic Calendula Baby Massage Oil, Coconut Nectar Baby shampoo, Baby soap, Natural little laundry powder, Aloe turmeric baby wash concentrate, etc. These products are organic and deeply nourish your baby's tender skin.
Conclusion
The above-mentioned are some of the best baby product brands in India offering great quality baby care products. Your little one is special and you will always think about choosing special items for your special one. These best baby product brands will help you in providing special and natural care to your baby by their varieties of organic products available in the market. 
You may like to read:
7 Baby Products Adults Can Use