As much as your joy knows no bounds when you see your baby starting to crawl or walk, your worries concerning that baby's safety also increases manifold. Things around the around which goes out of notice and are regular and normal objects in the house can be a corner of danger for your little one. As parents, we leave no stones unturned to make the house environment safe for your kids. Here are few baby proofing products that are highly beneficial and can give you a sigh of relief letting your baby walk and crawl around the house exploring.
Child Proofing Electrical Socket Covers
Kids seem to be overtly curious seeing an electrical socket. The Child proofing electrical socket covers are one of the most useful items you can buy for your child to prevent them from accessing the socket and thus avoiding any accidents due to electrocution. This product is compatible to Indian sockets and come in variations for small and large sockets. It employs a simple push and pull technique which is useful for adults to access the socket easily by quick removal of it from the socket and difficult enough for kids to remove it and cause any emergency. The complete sealed design of it makes it inaccessible for kids to touch or insert any object causing electrocution inside the socket.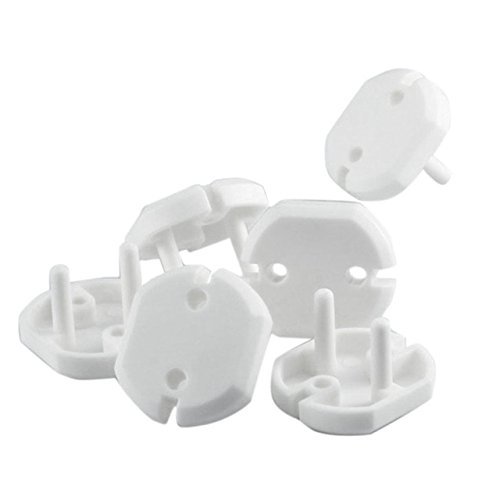 SYGA 2 Pcs Adjustable Door Handle Shackle Locks
Accessing the cupboard by pulling the door of the cabinet is not a very difficult task for kids once they have started walking. This product by SYGA helps you to insert and lock making the cupboard secure and safe from your baby and avoid any accidents caused by the impact of the cupboard door. The adjustable design of the product makes it compatible for cupboards of any size.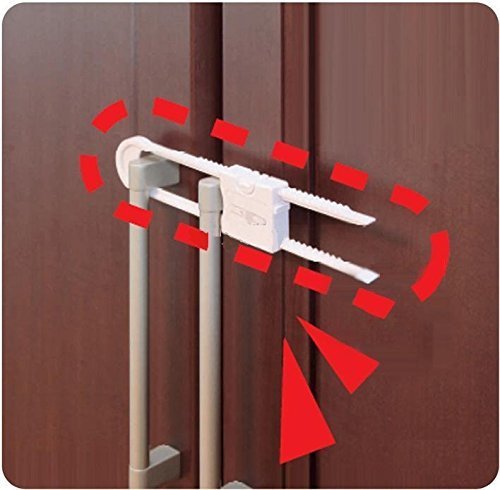 LifeKrafts TV and Furniture Straps
If your child is fidgety and is growing up to be an explorer handing everything his hand reaches across the room like the TV or the cabinet, furniture straps will ensure that your child is safe from any accident occurring due to falling of these items. The triple stitched straps combined with steel plates to create a strong strap, can withstand a load up to 175 kgs.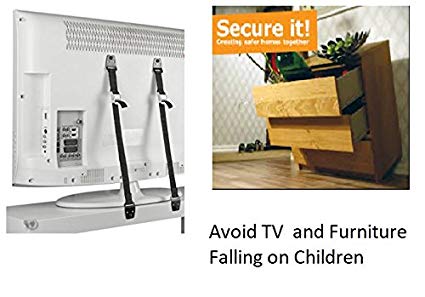 House of Quirk Iron Rod Safety Gate Stair Fence
Stairs contribute to an additional worry when you have a toddler at home. Securing the stairs with a gate is highly necessary to prevent your child from accessing them and tripping over. You can get one carpenter installed gate at your home for the stairs. Alternatively, you can use a stair gate fence that is available readymade, requires no complex installation or drilling, durable and suitable for stairs and passages of 3 ft wide.
SYGA Baby Safety Strip Furniture Edge Guard
Corners are highly dangerous and not just kids, we adults often bump into one either ripping them out or hurting ourselves bad or both. Most corner guards that were earlier and still available take care of only the corners and not the edges which are equally dangerous. The safety strip edge and corner guard is non-toxic, easy to install and remove, soft and high density L shaped guard offers maximum protection against sharp edges.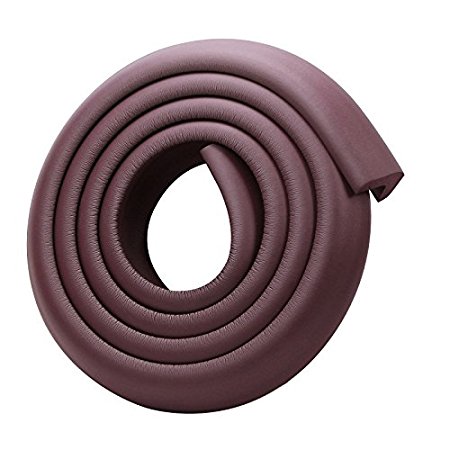 HIPPO Indoor Balcony Safety Net
We often do not let our kid go out in the balcony for the fear of being slipping through the openings of the railings. The balcony net allows you to take a relief from worrying about the dangers of a baby in the balcony! These are highly durable fabrics, easy to wash and quick installation with plastic tie cords fastened to the eyelets. Let your kid play safely around you in the balcony while you enjoy their chatters and the evenings.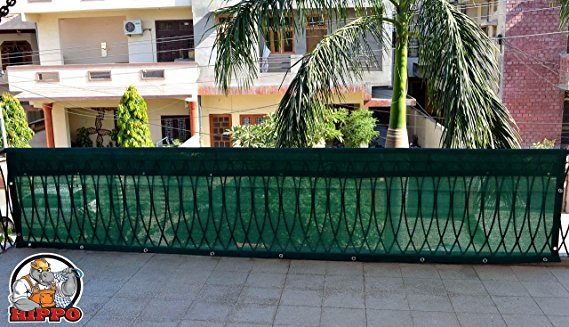 Bath Spout Cover
Good habits start at home and early like washing hands after an outdoor or indoor activity, before and after eating but given the fact we are so finicky about the safety of the kids that we often accompany them to the faucet helping them wash their hands, lest they hurt themselves on the tap. A tap or a spout cover saves you from those worries. It is easy to install once you know which shape and size will fit your tap and the silicone material ensures that the baby gets enough cushion and prevents emergency in case your child hits the tap accidentally.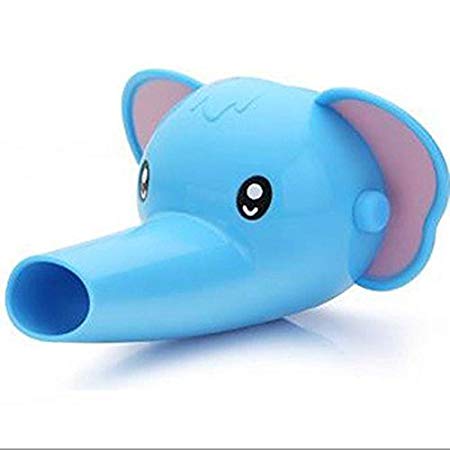 Though these are some of the basic baby proofing products that any house would need, additional products may be necessary depending on the design of your house, the commodities you use and on your baby's nature.