The skin of a baby is extremely sensitive and thus, a major cause of worry for many parents. Keeping the needs and concerns of all the parents, baby product makers are now making their entire range of baby products without harmful chemicals. However, when opting for all these artificial baby care products, parents are missing on the natural ingredients. Aloe Vera is one of such products. Aloe vera is used in a lot of skin care products but there are very few who are using it directly.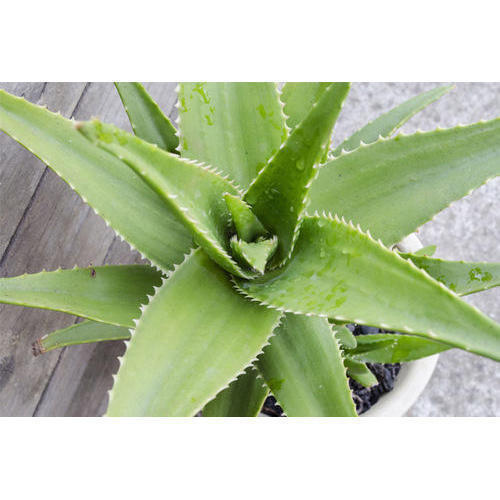 The plant is readily available everywhere. It does not need any special care and can be grown anywhere and without mantainence. It contains several amazing ingredients including minerals such as calcium, magnesium, chromium, sodium, zinc, copper, calcium, eight enzymes, glucose, and fructose having anti allergic and anti-inflammatory properties. To take the maximum benefit, everyone must have an aloe vera plant at his or her home so that you get aloe vera gel at minimum effort.
Aloe Vera is used in the form of gel on babies. The gel can be prepared by cutting the Aloe Vera with a sharp knife and washing the pieces thoroughly. Reap the transparent part apart from the leaf and apply directly on the skin.
Benefits of using Aloe Vera on Babies
The simple application of the gel comes with several benefits. Some of the benefits on the babies are included below.
Treatment of eczema
Eczema comes with a lot of redness and itching. You can apply directly on the affected areas without any side effects. Only one time application of the gel might not be beneficial. For a complete relief, you must apply the gel multiple times on your babies' skin.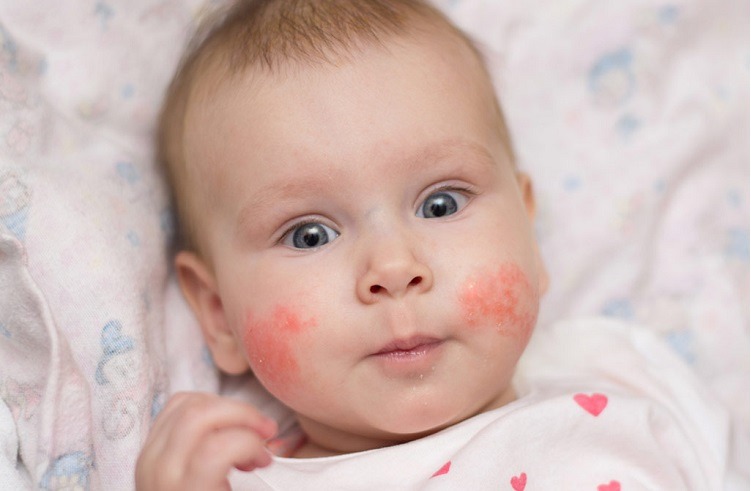 Sunburn cure
Sunburns are common, especially for the babies with sensitive skins. Sunburns generally cause inflammation, redness, and burning. Application of Aloe Vera gel soothes and gives the skin a cooling effect.
Promoting hair growth
The gel is good not only for the skin, but also for the hair. However, one should know the formula for the medicine. A plain aloe vera does not work in this case. A scoop of aloe vera and distill water should be mixed together. The thick blend of the gel can be applied on the baby skin as a last rinse for the hair. As aloe vera keeps a good PH balance of the scalp, it hydrates the scalp and promotes future growth.
 A natural healer
Aloe Vera can act as natural healer to heal minor burns, bruises, scrapes or cuts on baby's skin. Because of the moisturizing nature, it does not let the wounded area dry improving the blood circulation. It also heals the mosquito or insect bites.
Read our post: First Aid At Home for Insect Bites
Solution to diaper rash
Diaper rashes are common for babies and Aloe Vera helps in treating any kinds of nappy rashes because of the presence of anti-inflammatory component. The infection fighting property and abundance of skin friendly vitamin E. Apply the aloe vera gel gently on the baby's skin. Rub it until it gets completely dry. (Read our Post: Best Natural Diaper Rash Creams)
You may also like: Mother Sparsh Wet Wipes: Truly the Touch of a Mother
Precaution while applying Aloe Vera on Babies
While Aloe Vera offers several benefits, without proper usage, it can have multiple side effects. Taking precaution is better than curing the side effects. The below list of precaution will come handy for parents.
Consult doctor
Before you apply anything on your baby's sensitive skin, as a parent, you must consult a doctor for dealing with any side effects, you might have.
Careful on the treatment of rashes
If you have seen any redness, itches on your baby's skin, you must wash the gel off the baby's body and consult a doctor soon for treating the same.
Oral consumption
There is a difference between application on the skin and taking the gel orally. Aloe vera might have side effects. You must consult the doctor.
Mother's consumption of aloe Vera
Instead of feeding babies, mother must intake the aloe vera so that babies will get the benefits through breast-feeding. However, before consuming aloe vera, every nursing mother must consult the doctor.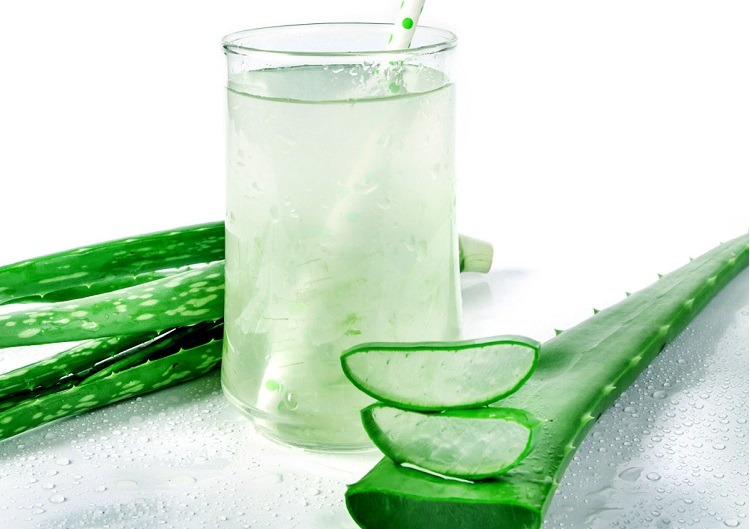 Pregnant women stay away from aloe Vera
It is advisable for pregnant women to stay away from aloe vera as digesting the juice might be difficult for both fetus and the pregnant mother.
The more the world is advancing towards new technologies, new products meeting customer's demands, people are more leaning in towards natural products, natural food. For skin, people over the world are reliant on natural aloe vera leaves. If you have not already used the aloe vera, it is time to use it and spread word of benefits to others.