Why am I discussing self care tips for mom? Should I not be talking about how to take care of a new born?  Yes, those little human beings we create need every bit of our attention because it is only the mother understands them. My question is who will take care of this mother? Things change for sure once the baby comes and a new mother gets the least possible attention as that little version of you grabs most of it.
Being a mother means you are always busy with things for the baby. You do not have enough time for anything and not even for yourself. This is wrong and postpartum care for mother must be taken seriously. There are many things for a mother and that is when she puts herself at the bottom of her priority list and always focuses on the wants and needs of our kids and family. Her own needs and desires take a back seat and our world revolves around the kids.
You may like to read our post, Things You Need to Know as A New Mother
Why Do We Need Self Care Tips for Moms?
Self care is to ensure your health and well-being as a mother. Self care is also about feeling positive and confident. When you give importance to yourself, the people around you will also understand that they cannot take you for granted. Self care is not inconsiderate and selfish but is self love. We need to take care of both inner and outer self care to ensure a happy and healthy you.
Why is Postpartum Care for Mother Needed?
In the long run, a lack of self importance starts taking a toll on the physical and mental health of a new mother. There's an accumulation of anxiety, disappointment, stress etc. within the mind which can be dangerous eventually. So, self care tips for moms and self importance should be of equal priority as that of care of the family and kids. This is the perfect opportunity to set examples for our kids to learn to be kind and caring to ourselves and in turn to others.
Self care is not needed to just care of ourselves but it is needed as there are several changes in the body which will make a mother feel tired and certainly not her best. The birth process in itself is physically taxing, and during this phase, the body is recovering from the effects of pregnancy and child birth. Neglecting the health and not giving the body adequate rest will make things worse in the long run.
You may like to read our post, New Moms, Do Not Forget Yourself

Self Care for Moms
It is not only about postpartum care for mother, but in the long run, also mothers need to take care of themselves. In most households, a mother is not only taking care of the child but also of the husband, the in-laws, her family and many other people. It is difficult for her to focus on herself and ultimately, she is the one who suffers. So, either you have just given birth or your kids are in their teens, a mother always has to prioritize herself and take care of herself.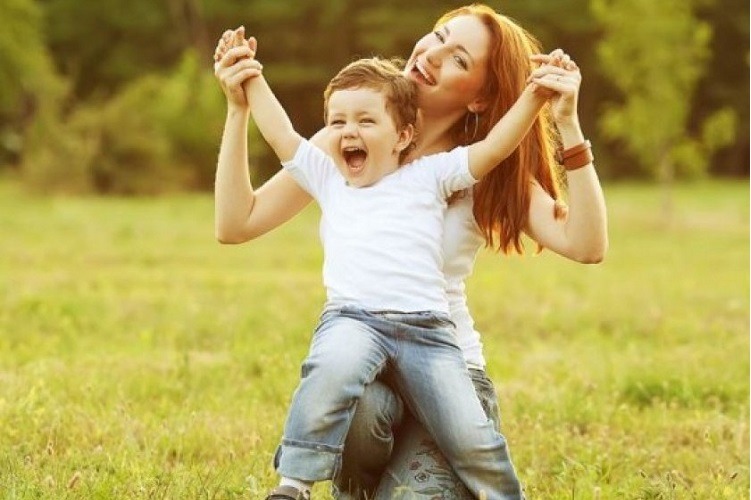 Self Care Tips for Moms
We are talking again and again about self care tips for moms. But the question is how to begin with? This seems to be difficult for many of us especially when you have been living your life for your kids and family with least importance to yourself. Let's have a look at some of the simple self care ideas which can have a rejuvenating effect on your mind.
Eat healthy and on time
When we talk of self care tips for moms, this is the most important. Many of us are so engrossed in our work and home that we usually forget our food habits and timings. This, however, will harm our health and if we are not healthy ourselves then how do we take care of our family. So, just take out time for your meals every day. Eat on time and have a balanced diet. Also, drink lots of water and do not forget to have any supplements that you have been advised to take.
Get proper sleep
Getting an adequate amount of sleep is essential for all of us. After being a mother, we do not get that adequate amount of sleep which is necessary for our body and mind. It is always advisable to schedule your sleep timings as per your baby's timings. Sleep whenever your baby is sleeping or if your kids are a bit grown up, you can have quick naps during the day time when they are busy with school or friends.
Exercise
This might sound difficult but this can be a real stress buster at times. You can start with just walking around in your locality and your kids can accompany you in this. Simple exercises or yoga can be practiced at home. If you have some house help available, then you can also hit the gym by leaving your kid at home. Exercising will induce positivity, triggering endorphins in your body making you feel refreshed and recharged. Exercising is one of the most important self care tips for moms, as exercise is not only good for the body but also the mind and has so many positive effects.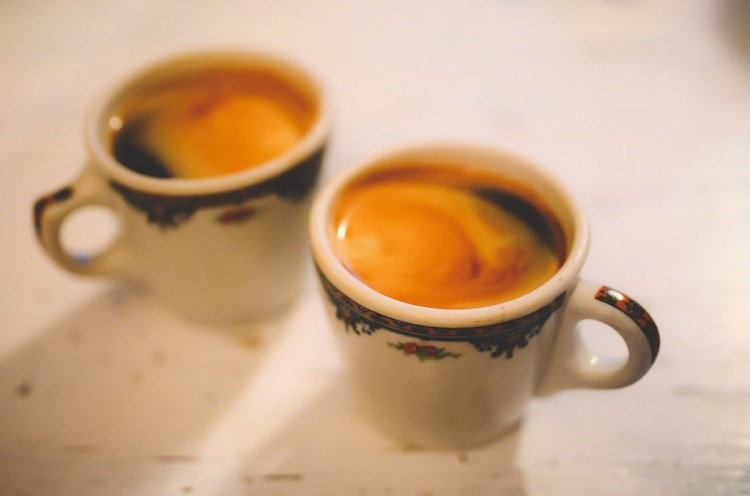 Stay connected
Even if you are always occupied, try keeping in touch with your friends and family. Occasionally, you can catch up with your extended family members, relatives and friends to have a change in the monotonous routine life. Talk about things not related to the baby. A cup of coffee with your best friend, discussing fashion and gossiping is therapeutic.
Pursue your hobbies or passion
We all have our own hobbies, passion which we enjoy doing while we are free. It may be dancing, singing, painting, reading, writing etc. Just try to devote some time in a day towards your passion, towards doing something which makes you feel lively and fresh. Doing this will make you feel rejuvenated and will give you a sense of inner satisfaction.
Unwind yourself
Sometimes, if you feel too much of pressure with your daily routine and responsibilities you can always unwind yourself. Take a break for some hours and you will feel good after that. You can take a nap or a shower to feel somewhat refreshed and unwind yourself. Think about going on a long drive; if you love driving around you will feel the difference. You do not need to be there for the baby always, the father or grandparents can step in and help.
Join a group
You can join communities or groups which have moms as members. When you meet or interact with people who have the same situation as yours; you can easily connect with them and feel the support. By being members of such groups or communities, you can discuss issues related to kids and their solutions. This is very helpful for the new moms to understand various scenarios and problems associated with their new born babies.
Treat yourself
You should pamper yourself occasionally with things that you have been thinking to do or like to do. You can do shopping, go for some beauty treatments or spa or simply pamper yourselves by having your favorite food item for which you have been craving. It's all about feeling special and happy.
Delegate your tasks
After being a mother, your responsibilities increase tremendously. Now, it is no more possible for you to handle all tasks yourself single handedly. You can discuss this with your partner and take help from your partner in doing the household activities or the baby's work. You can opt for household help if available near your place and delegate tasks to them. Moreover, if someone from your extended family or friends is willing to help you with your tasks; you should take help from them and delegate tasks among yourselves.
Overcome guilt for thinking about yourself
You should never be guilty about your attempts of giving importance to yourself. At the end of the day, you are also a human being and you need some relaxation and a break from your routine life. There is nothing wrong in thinking about yourself. Hence, being a mother does not mean you stop being yourself. You have every right to think about yourself and do things that make you happy. Lack of self-importance can sometimes lead to harmful mental anxieties and depression. Only if you are healthy and fit both physically and mentally, you can take care of your kids and the household properly.
Conclusion
If you are a mother, it is high time you stop ignoring yourself and take charge. With some simple self care tips for moms which we have discussed you can ensure you are healthy and happy and are there always for your kids.
I am taking my blog to the next level with Blogchatter's #MyfriendAlexa
You may also like to read
https://www.acog.org/About-ACOG/News-Room/News-Releases/2016/Ob-Gyns-Stress-the-Importance-of-Postpartum-Care-The-Fourth-Trimester?IsMobileSet=false
https://www.moms.com/20-self-care-tips-for-every-mom-and-how-to-fit-them-into-a-busy-day/