Baby carriers are no new concept. Since ages women have been using baby carriers to carry their babies so that their hands are free to take care of the daily tasks. During early days, women in India used sarees or kaftans to carry their babies. Now we have a variety of choices to choose from the available baby carriers in India. Some might argue that baby carriers look a lot more risky and a stroller is a much safer and comfortable option, experts state that carrying a baby in a baby carrier not only soothes and calms a crying baby but also makes their bonds with the caregiver even stronger. It also soothes the mother and helps check the post-delivery depression that is very common in women. Some parents start early with baby carriers but find it difficult to carry their baby in one once they start growing up while most others can comfortably carry their baby even when they are past a weight of 20 pounds. It thus becomes important for us to look at some of the parameters before buying a baby carrier. But before that, let's take a look at few other details with regards to the baby carriers which might seem helpful to you in making an informed decision while buying a baby carrier.
What to look for while buying a baby carrier?
While the baby carrier might seem one of the simplest things that you consider buying as a new parent, however there are plenty of factors to consider before buying one. Here are few tips that you should be keeping in mind while buying a baby carrier.
It is important that you try out few baby carriers before buying one. You might hear reviews from your friends and colleagues on the baby carriers that they have been using. But certain baby carriers that work well for some may not work for others depending on the body type of the mother and the baby. Also, you need to consider the time that you anticipate wearing the baby carrier. If you are buying one to wear to the nearby grocery, a wrap type carrier should do the job. However, if you plan to wear it on one of your vacations where you would be out on the roads for a longer time, you might have to look for a carrier with extra padding for comfort. The versatility of the carrier also plays a vital role. Some parents prefer and find the sling baby carrier for the infants and a structured one for the toddlers or the grown up babies. To make it easy for the parents, many baby carriers now come with a feature of growing with your baby. You can expand and re-structure the same baby carrier for your toddler that you have used for your infant.
Since you will be carrying your baby in the carrier for a long time and your baby will be spending an equal amount of time in it, compromising on comfort to save some extra bucks is never a wise decision. Look for a baby carrier that is wide, adequately padded and is made of a comfortable fabric. If you are residing in a place that experiences tropical climate, you may want to go for a carrier made of cotton. If the carrier is shared by more than one caregiver, look for one that comes with adjustable straps fitting the body type of both caregivers comfortably. A comfortable baby carrier is the one which helps distribute the baby's weight across your shoulders, neck and back without straining them. The comfort of the baby should not be overlooked as well. Since the baby will be sleeping, waking up and travelling with you in the carrier, pick one which has ample padding on the thigh rest, wide enough for the baby to move comfortably but not too wide that the baby might wriggle and slip out of the hole.
Since the entire idea of having a baby carrier is to provide you and your baby the comfort while you move with ease carrying your baby taking care of your tasks and chores, your baby carrier should be the one which has enough straps and padding to make the entire carrier a safe item to carry your baby but also at the same time, is easy to use. Pick one which can be easily adjusted and put on and off easily, preferably with one hand. Certain baby carriers are so designed that you can easily unbuckle and put your sleeping baby on the crib or stroller without disturbing their sleep. Also, keep in mind that the carrier should let you nurse your baby easily. Also, make sure that the carrier is easy to clean.
Needless to say, with all the features in place, if the straps and buckles and the fabric is not sturdy enough, your choice of baby carrier is flawed. Check all the straps, belts and straps are in good working condition before you buy one.
Best Baby Carriers
SSC or the Soft Structure Carriers are the most common type of baby carriers that you would see people using. It is extremely comfortable to wear and comfortable for the babies too since they are always seated in the carrier in an "M position" which eliminates any chances of hip dislocation. The light weight and breathable fabric along with a thigh rest for the baby, makes it one of the most loved carriers by the babies. The shoulder strap and padding provides the much needed comfort while wearing a baby and is ideal for the dads too. It is hassle free and the set-up is extremely simple with buckles and straps. Make sure you use an insert if your baby is less than 7 kgs or an infant for which you would need an insert to balance the neck.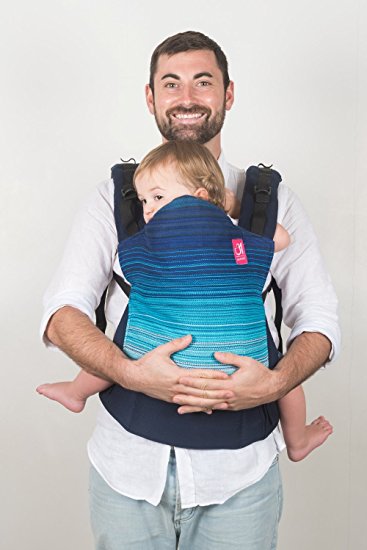 Ergo Original Baby Carrier
Another baby carrier of the SSC type and has been acknowledged by the International Hip Dysplasia Institute as 'hip healthy' carrier. Which means this lightweight and comfortable baby carrier can be worn in the front, back and in the hip position. It is of much superior quality compared to the other carriers and comes with a front pocket which you can use to carry some of the baby essentials like teethers and toys and with a hood which can be pulled up on your baby's head while he is napping on the go.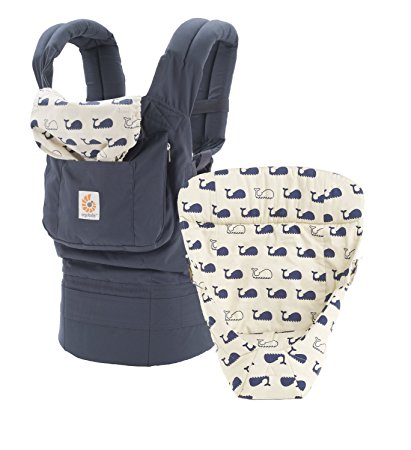 These baby carriers are available in three styles- Meh Dai, ring sling and SSC type. Meh Dai carriers are made of softer fabric and are fastened to the mother and the baby by a knot instead of buckles and strings, which makes the carrier even more comfortable as well as ensuring that the baby is in a comfortable M position. These are easy to use and portable and can be folded and kept inside a diaper bag as well. Kol Kol baby carriers come in sling style too. These carriers are generally used for infants and might get a little uncomfortable as the baby grows up and gains weight. Nevertheless, these are the simplest form of baby carriers to use and makes breast feeding a lot easier. The fabric forms a pouch which is run through a ring to hold it. If you are thinking that the orientation would make it uncomfortable for the caregiver to wear, then rest assured. The fabric is spread across the shoulder to provide maximum comfort to your shoulders and causes no strain.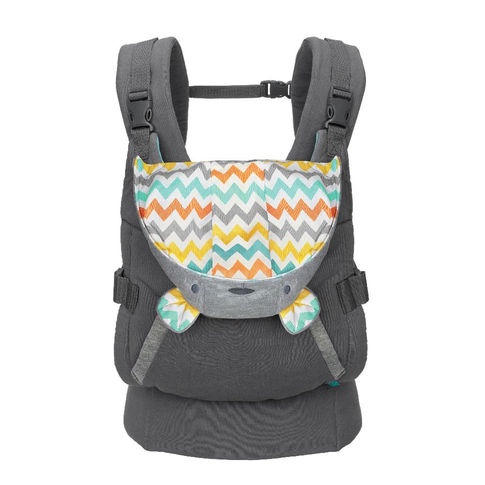 One of my favorites from the list of baby carries, boba baby carriers are colorful, stylish and comfortable plus it's ergonomic design makes it suitable to carry babies from 3.5 kgs to 22 kgs! Similar to other SSC style carriers, this comes with infant inserts and the baby is seated in a M or frog position thus enhancing the baby's hip and spine development. The dual straps make it an easy wear for the caregiver as they can be pulled from both sides to fasten. The overall review of Boba baby carrier has been excellent and the manufacturer and sellers are known to provide an amazing after purchase service and assistance.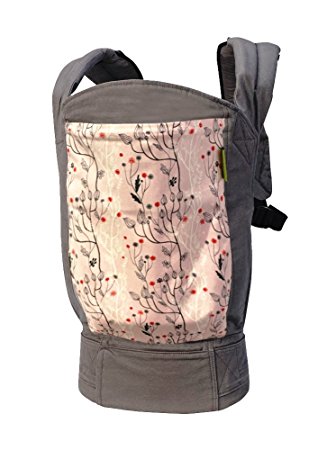 This is a wrap style baby carrier made of soft fabric leaving the baby a lot of space and flexibility to move mimicking the atmosphere of the womb. This is ideal for newborns and distributes the baby's weight across the torso of the caregiver. The design also provides the mother a discreet nursing to the baby.
Infantino Flip Advanced 4-in-1 Convertible Carrier
A versatile baby carrier and can be used in 4 different styles- facing in narrow style, facing in wide style, facing out and the backpack style. It can be used for babies weighing up to 20kgs and is ideal for a 30 minute back to the nearby grocery. Since these come with a narrow and wide seating, one does not need to separately purchase an insert.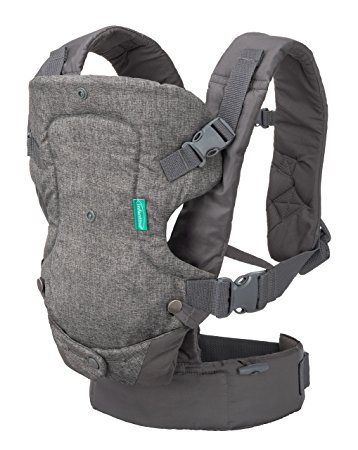 R for Rabbit Hug Me- The Ergonomic Baby Carrier
This is suitable for the Indian climate given the lightweight fabric and ergonomic design. This can also be used in facing in, facing out and in the backpack position providing maximum support to the baby.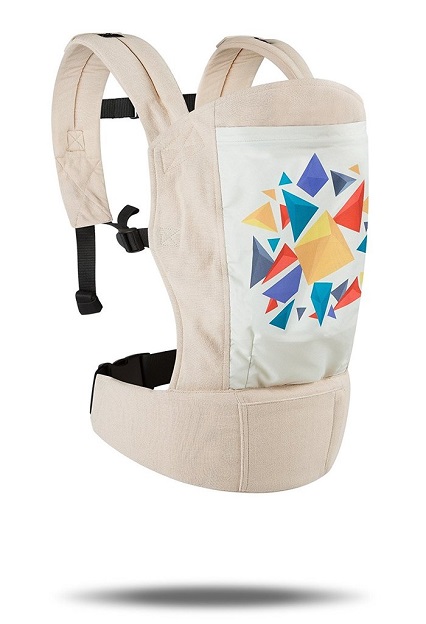 Tips for Safe Baby Wearing
It is very important to consult a pediatrician before you start using a baby carrier. Specifically for sling carriers, if you baby is born prematurely or underweight or has respiratory problems, consult your doctor before you start using one. Make sure that your baby is not curled up and his face does not touch you or the fabric of the carrier which can lead to suffocation.
Make sure you and your baby can see each other unless you are nursing him.
Keep in mind to check the straps and buckles twice before you go out wearing one.
Do not stay close to the heat or cook wearing a baby carrier. Also, try avoiding baby carriers in extreme hot and humid weather as the baby may start suffocating and feel uncomfortable in it.
Follow the T.I.C.K.S guideline for safe baby wearing issued by the School of Baby Wearing.
T- Tight
I- In view at all times
C- Close enough to kiss the forehead
K- Keep chin off chest
S- Supported back.