The last two years of my life have taught a lot. It is true that motherhood does not come with a manual, but it comes with motherly instincts and new perspectives which help in the beautiful journey with your child. My opinion on many things has changed since Little Miss A came in my life.
As a parent, you give life lessons to your children throughout your life and I hope to be able to do the same for her. There are situations when things seem glim, and I look at my parents for their words of wisdom, accumulated from years of life experiences. One thing we all must note is that what we teach our child during the formative years are the teachings which will last their lifetime and shape their personality and future. There definitely is a need to discipline your child during early years but along with discipling, there are certain things that you should never force your child to do. Many would not agree with me, but in my opinion some things we should avoid forcing the kids to do are: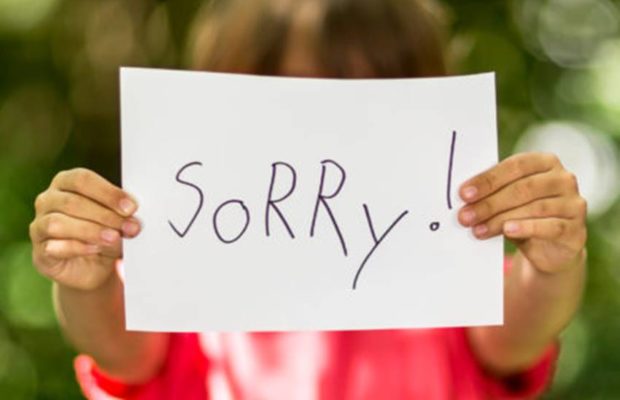 Never Force Your Child to apologize
It is important to realise one's mistakes and apologize for the same. Teaching a child to say 'Sorry' is great, but never force an apology from them. When kids are small we need to tell them to say sorry when they have done something which is unacceptable but this needs to stop once they have the concept clear. This just incites a feeling of embarrassment and anger. Allow them to realise their mistakes, communicate and then expect an apology. Forcing an apology will only open chances of the same mistake being repeated in the future and the child be known that he can get away with just a 'Sorry'! It is important to help and allow them to realise their mistakes or you explain why they should apologize and why they are wrong and then a genuine apology.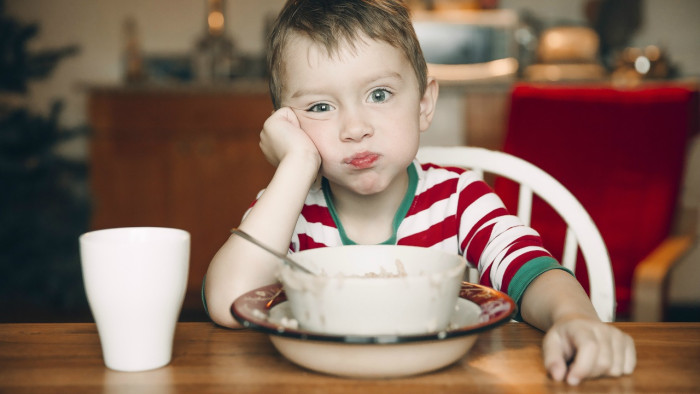 Finish the Food on their Plate
It is crucial for your child to learn never to waste food. But at the same time is important for them to know that should take a second serving if they are still hungry. Many a time you would face a situation where the child is too picky about what he eats and may end up leaving food behind. Or you may come across a situation when the child is not hungry at the time of the meal. Force feeding will only make them develop an aversion to food. Eating habits are just not depending on the taste of food but also on the environment and temperament of the kids. Eat together. Serve a portion which you think they will be able to finish and not what you expect them to finish.
Make food interesting for them to like the food and finish their plates. If you are worried about your child not getting enough nutrition from his meals, break down the meals in more number throughout the day. Try out recipes which include all the vegetables, herbs and animal protein in a way which is fascinating for kids. Plan their meals for the day in a way so that they get hungry when the food is being served over a meal.
Sleep in their Bed
Never force a child to sleep in their own bed till they are ready. Co-sleeping has its own benefits and so does sleeping in their own bed. However, allow your child to make the decision himself. Forcing them to use their own room or bed when they aren't ready will only develop anxiety and restless in them and at times, sleep deprivation. (Read the post, Co-Sleeping Can Affect Your Child's Personality)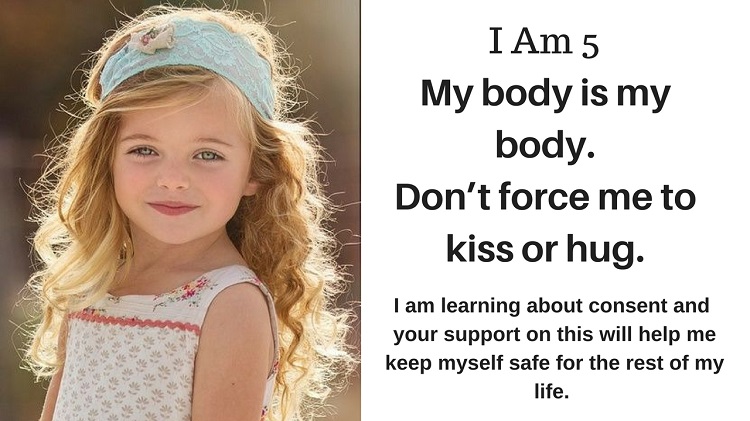 Show Physical Affection
Do not force your child to hug, kiss or sit on the lap of a relative, particularly when it is against their will. This will make them unaware of good and bad touch and they may be prone to sexual abuse and violations even without their knowledge. Instead teach them to be courteous with a casual handshake or a namaste.
Force Hobbies
It is good to develop few hobbies right from one's childhood. But do not force your interests on them as a hobby. Let them explore and find an activity of their interest. You may wish to see your boy playing football and your girl a swimmer. But as it may turn out, your boy might be interested in music and your girl in tennis! Burdening a kid with a hobby of your choice and not theirs will only make them feel obliged to an activity without their will and will not develop an interest in them for the same to pursue it further. Encourage them in the choices they make and help them excel in it than forcing commitments on them.
Choose Their Friends
You might want your child to be best friends with the guy next door who is a genius hoping to develop some of the matching interests in your child. Or you may wish her to be friends with your best friend's daughter. Refrain from choosing their friends for them. Every child is different and to be friends with someone, a certain level of interests and mindset should match. Do not forcibly plan a play date with a bully to iron out the differences between your child and the bully. This will only aggravate the negative situation and welcome the worse. Rather, allow him to choose his own set of friends. Of course, it is vital that you make sure that your child does not get into a bad company of friends. If that be the case, talk to your child about the vices and why a certain group of people should be avoided.
Force a personality
Children can exhibit varied personalities. If your child is an introvert, accept the fact and respect his choices than attempting to make him sociable and an extrovert forcefully. Similarly, if your child is an extrovert and loves to spend time with his friends outdoors, do not attempt to keep them locked in. Love them for the personality they exhibit.
As said by the famous American writer, F Scott Fitzgerald, 'Personality is an unbroken series of successful gestures,' enjoy the personality your child displays than forcing him to be the one you wish him to be!