The skin of a baby is extremely delicate and sensitive and thus, as mothers we are always paranoid about their safety and hygiene. We always like to ensure that most of the times what touches the skin of the baby is safe and will not cause any irritation. One of the most used baby products are wet wipes. From diaper changes to clean their face and hands, wipes are extensively used and we are always buying a fresh stock. There are some sensitive wipes available in the market now which are made of natural ingredients and do not have chemicals which can irritate the skin of the baby. Let us see some of the best sensitive wipes for your baby.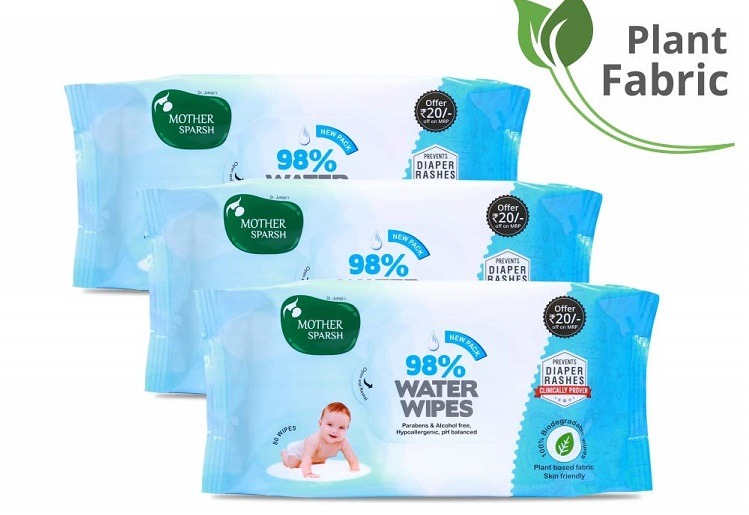 Usage of cotton and water to clean baby bums is a traditional method that some parents still wish to continue. If you are one of them, then 98% water wipes from Mother Sparsh should be on your wish list. The wipes are as close to being as natural as possible. The wipes are premium in nature and are unscented. The 98% water content of the wipes make them one of the safest that you can buy. (To know more, read our post Mother Sparsh Wet Wipes: Truly the Touch of a Mother)
The wipes are hypoallergic, do not contain paraben of any form and are pH balanced. Unlike other wipes, Mother Sparsh wipes are made from plant derivatives. These are medical grade derivatives from plants. This makes them almost three times thicker than standard wipes. The almost cotton type fabric ensures that you can use them for even sensitive body parts.
Mother Sparsh wipes contain vitamins and Aloe Vera extracts, which provide essential nourishment to the skin. The wipes are clinically proven to avoid rashes that usually come from diapers. It comes in a packet that has a plastic flip flop to ensure that moisture is not lost. To buy these amazing wipes, click here.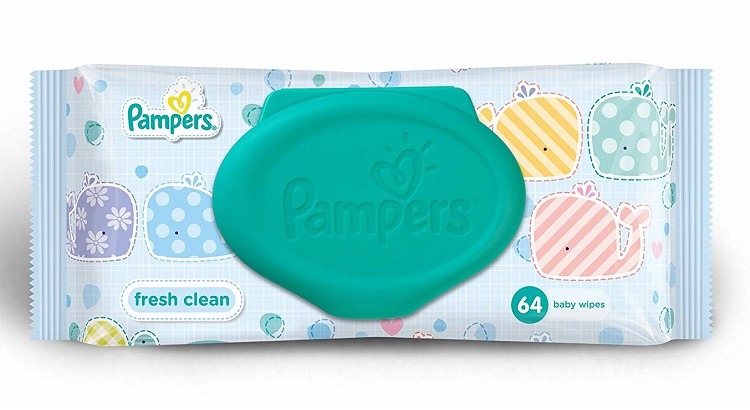 When it comes to baby products, none of the brands echo sentiments as Pampers does. It is no secret that Sensitive Baby Wipes from Pampers makes it to the list. The wipes are hypoallergic, do not have any sort of fragrances and are very mild.
The presence of a special ingredient helps the wipes restore the pH levels. This is very important as it ensures no rashes or irritation. It has a plastic flip flop lid from where you can take wipes and it prevents moisture loss and makes it easy to remove. You can buy these wipes from Pampers by clicking here.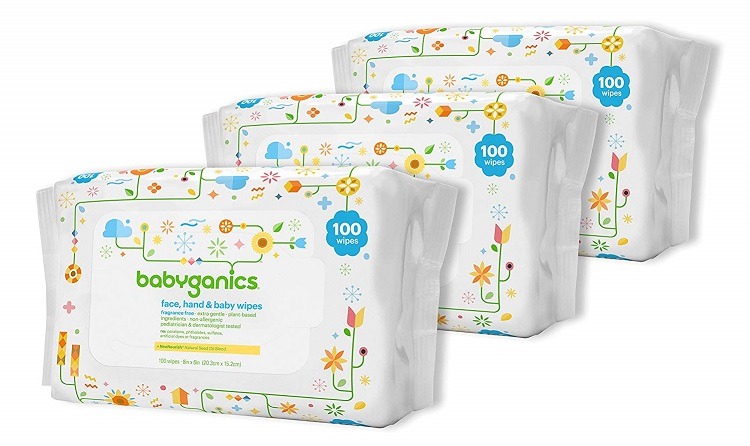 If you are looking for natural products for your loved one, Babyganics is a brand that you will fall in love with almost instantly. The wipes are incredible and very effective. Babyganics wipes are fragrance free and almost magically gets rid of diaper rashes. Since all of its primary ingredients are natural in nature, the wipes do a great job of cleaning and keeping their skin constantly moistened. To buy, click here.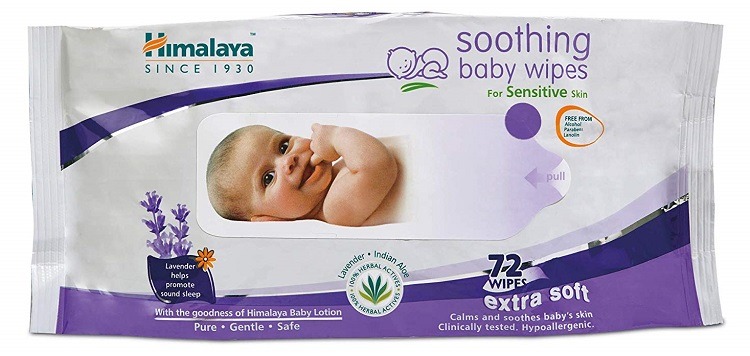 Parents who look for herbal products for their kids, Himalaya is a brand that you simply cannot ignore. The wipes are very mild and soothing to use, not to forget their 100% herbal composition. These wipes are clinically tested and are known for being quite effective in cleansing, retaining the natural moisture of the skin and moisturizing the skin as well.
It contains lotus extracts along with Aloe Vera to keep the skin smooth and supple. Since the ingredients are almost all herbal, it keeps the skin fresh and away from any sort of bacteria. You can use these wipes on infants as well. You can buy these by clicking here.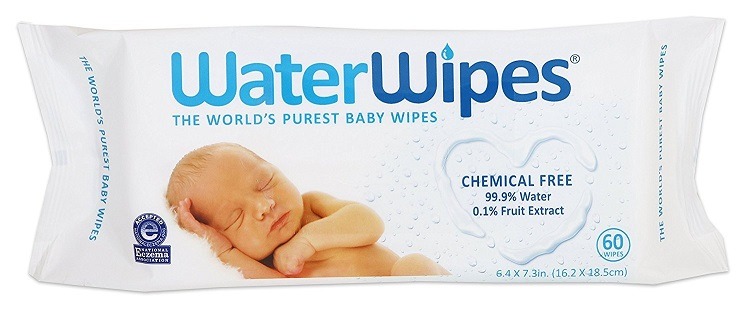 There are chances that you haven't come across this brand. However, when it comes to international standards of toxin free and baby friendly wipes, the sensitive wipes from WaterWipes scores quite high. As the name suggests, the wipes contain about 99.9% of purified water. These claims by the brand make them ideal even for newborns. The ingredients used in the product are quite mild and ensure that there are no irritations. They contain a small amount of fruits extracts and are fragrance and alcohol free. All these together make them a great alternative to cotton and water. You can buy these by clicking here.