Diapers are undoubtedly the most essential item a baby needs. From the day they are born to the time they are fully potty trained which is about 3-4 years old (unless you are lucky to train them earlier), diapers are used daily. Diapers are considered to be a substitute for a cotton nappy and thus, they have to very gentle on the baby's delicate skin. There are many diaper brands available in the country now and let us talk about the best ones.
Pampers
Pampers is the leading diaper brand in the country and there are a ton of reasons for the same. Pampers has diapers of various categories so that you can pick the one you need. I have used the new born size from the day by daughter was born and am still continuing to do so. Right from infants age till your small one is able to walk around, they have diapers available and all are of good quality. Depending on the stage the composition of the diapers can change. But most of the times they are incredibly soft with breathing material. It keeps the skin soft and prevents any sort of rashes or irritation. There are some innovative features in some categories as well. For an instance, diapers for the newborn have a change indicator which turns blue when the diaper is wet, so that moms find it easier to change. You can either opt for the normal ones or pay a slightly higher price and opt for premium pants. Irrespective of which one you pick, you and your little one will be happy.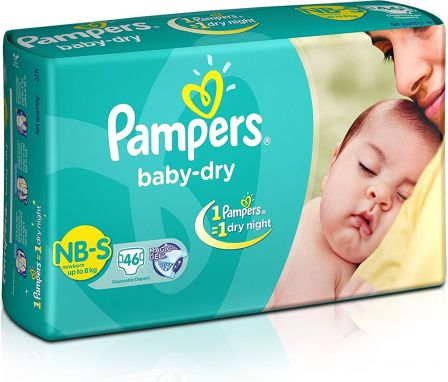 Himalaya
Himalaya is one of the most known brands when it comes to baby care products in the country. If you are looking for diapers for your little one, Himalaya is a good alternative. Diapers by Himalaya have ingredients such as Aloe Vera and Yashada Bhasma. Together these ingredients help in reducing any skin irritation and rashes. It also prevents any form of microbial infections. The diaper comes with anti-rash protection which ensures no rashes even during frequent usage.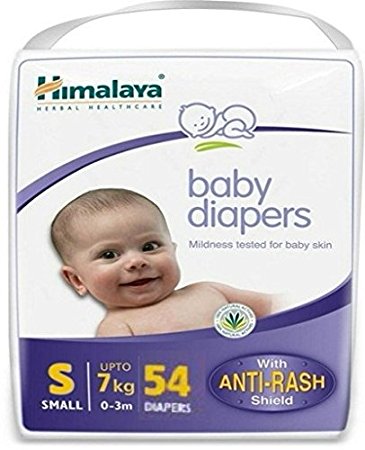 Mee Mee
Mee Mee is a relatively newer company when it comes to baby care products. After it tastes success with its other products such as baby wipes, it recently entered into making diapers. The fabric used for making the diapers is breathable like cloth and is super soft. The diaper has an ability to absorb wetting multiple numbers of times. Ingredients such as Aloe Vera and Vitamin E keep your baby's skin fresh, healthy and smooth. It also comes with a leak proof technology so that your baby can continue with his activities without any hassles.
Huggies
Huggies is one of the leading diaper brands in the country. Its diapers are mostly tab sized and the company claims it is clinically proven not to cause any rashes. The recommended size of Huggies is slightly different from other brands. Thus, it is recommended to check the weight ratio and then opt for one. It is anyways a good idea to opt for the smallest pack size and see how it works for your little one. The diapers by Huggies usually are a bit on the thicker side. However, they are quite breathable and can keep your kids dry for a long period of time.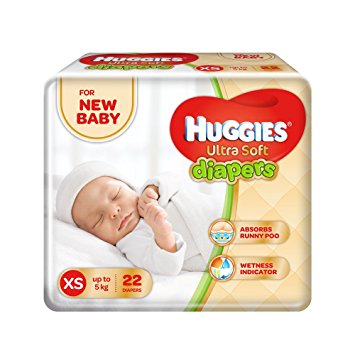 Mammy Poko Pants
The brand which entered into making pant shaped diaper sometime back has covered ground quickly. Unlike other brands, Mammy Poko pants are available only in pant style. The diapers are pretty soft, breathable and quite absorbent too. It has a unique crisscross mechanism which prevents the fluid from spreading or even sagging. This makes the diaper a pretty good option if your little one is active. You can use the single packs to check if it suits your baby and take the decision.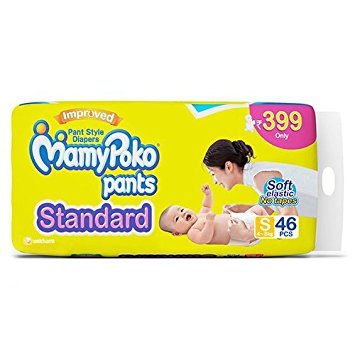 Pigeon
Pigeon diapers have a unique system in place that ensures proper air circulation. There are tiny pores which provision the cool care system. Pigeon uses technology to its advantage and the diapers have slim fits. This allows the diapers to fit in snugly and provide a greater level of comfort. The diapers are not woven and are quite breathable as well. All in all, the diapers do a great job of keeping the skin dry and soft.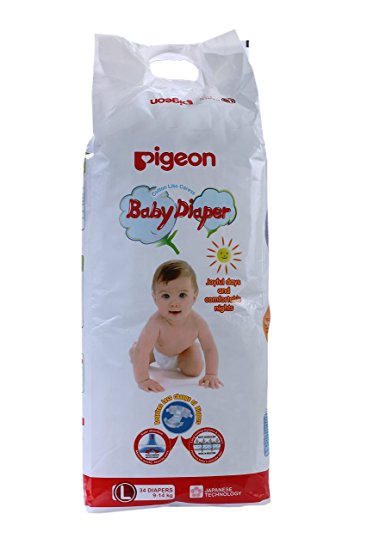 Libero
Libero creates its diapers with special materials which are breathable and can absorb large amounts of fluids. The diapers are also skin-friendly meaning your infant can wear it for longer periods without regular changes. They are soft and have elastic belts which make it even more comfortable. They also have designs and images on the diapers so that your little one finds it attractive.
Although, all the above diapers are very good, you might need to try a few to see what suits your baby the best. Thus, when buying diapers for the first time or when trying to change the brand, it is better buy a small packet, and try before spending money on big packets. Few things that you need to keep in mind when buying diapers are:
Diapers should be very absorbent so that the baby does not get uncomfortable.
The diapers should have a good retention and should be able to hold a lot of liquid, avoiding leakages.
Diapers should be made of a soft material and should be comfortable for the baby
Check the size as it may vary from brand to brand
Last but not the least, compare prices to see what suits your pockets as you will need a lot of these.