With a range of products designed and formulated suiting the baby skin, detergents suited for babies do not fall behind. Now one may wonder if the regular mild detergent that we regularly use can be of any harm. Well, one may or may not use a baby detergent and stick to the mild detergent being used for regular clothes at home to wash baby clothes as well. Baby detergents are formulated in way to avoid any skin allergies in babies, they are allergen and scent free and are made suitable for the sensitive skin of the babies. So, one may not take the risk of having skin allergies on babies from the use of ordinary detergents which will be hard for you to comprehend and detect. Following are the few baby detergents that you can opt for instead of a regular detergent.
Mee Mee Mild Baby Liquid Laundry Detergent
If you are worried if baby detergents would remove tough stains from the baby clothes, then this is the detergent you should opt for. Though it is designed to remove tough stains, the detergent is mild and has no chemicals. It is biodegradable and thus is environment safe. Further, this detergent prevents any harmful bacteria from breeding in the clothes and the mild whitening effect leaves the clothes looking brand new even after repeated use.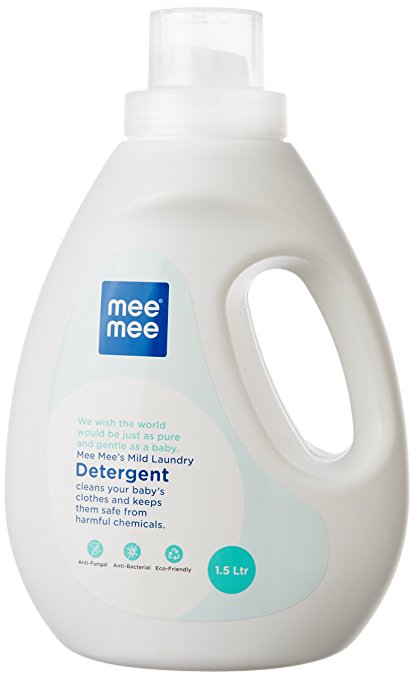 Pigeon Baby Laundry Detergent Powder
This detergent is suited for washing regular baby clothes. It's mild in fragrance and is phosphate and fluorescent free. Though many users find it not too effective in removing tough stains but is one of the best options you could get at the price for being mild, gentle on clothes and colour safe. The added benefit of this product is that one requires very less quantity of the detergent for cleaning.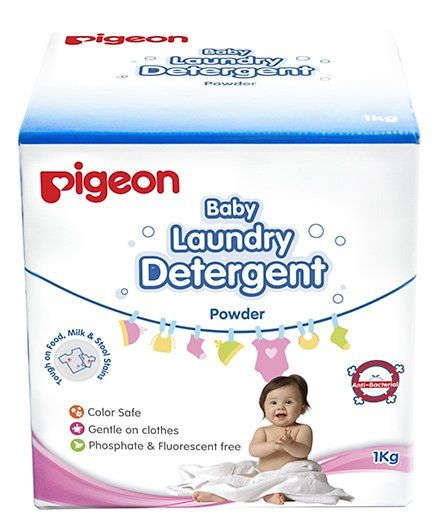 Farlin Anti-Bacterial Baby Clothing Detergent
One of the best baby detergents in the market, this product by Farlin has a unique anti-stink formula along with being colour safe and phosphate and fluorescent free leaving the clothes fresh, new looking with a great fragrance. This is one of the most preferred baby detergents to remove tough greasy stains and dirt.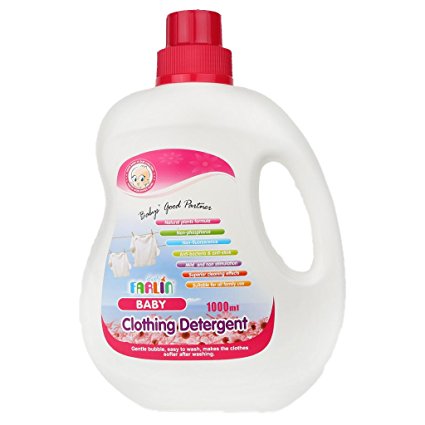 Luvlap Baby Laundry Liquid Detergent
Biodegradable, colour safe, phosphate and fluorescent free with no artificial colours, this baby detergent is high on performance and does the job the way it claims. It thoroughly removes tough stains leaving the clothes with mild fragrance. A tough competitor among other baby detergents with respect to cheap pricing and comparable performance.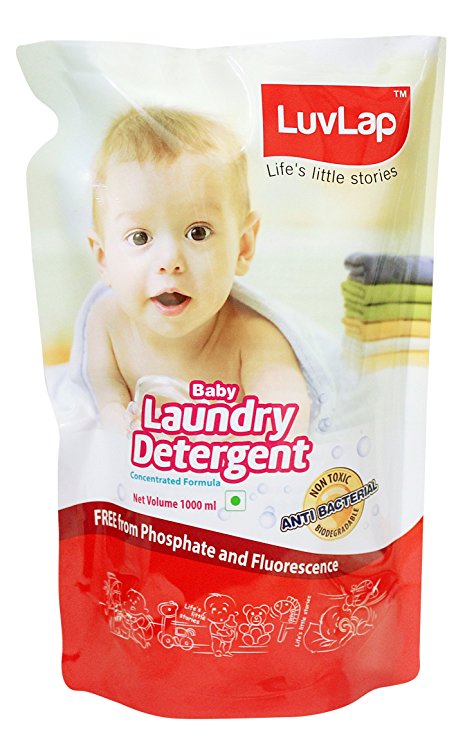 Johnson's Baby Laundry Detergent
From the house of the famous producers of baby products-Johnson, this baby detergent is incorporated with skin protein softeners also being free of fluorescent, bleach and any harmful chemicals. Being dermatologically made, it is soft on baby's skin and does not spoil the softness on clothes.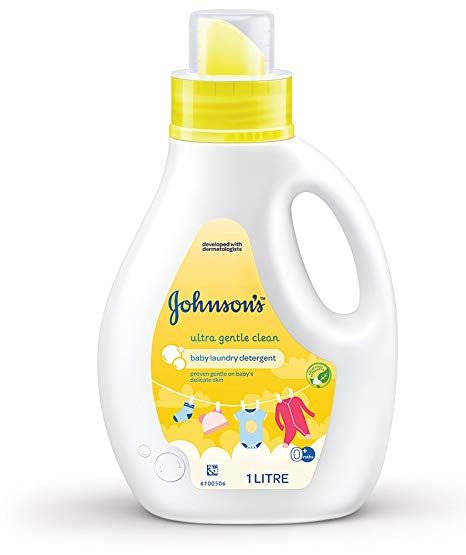 Chicco Laundry Detergent Cluster
Slightly on the higher side of pricing compared to others in the list but Chicco is an International brand known for its baby products. The composition of the detergent with 5-15% anionic surfactants and less than 5 percent non-ionic surfactants making it an ideal detergent to maintain the delicacy of the clothes yet clean them effectively. It is hypoallergenic and is tested by dermatologists. This is one the best you can buy for your baby!