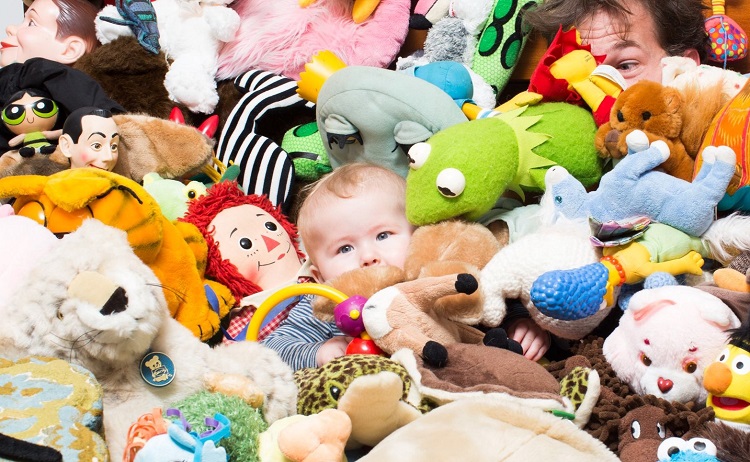 Why Children Love Stuffed Toys?
I hardly found any child who does not adore a stuffed toy. Let's be honest and admit, we as adults love them too. We need one on our bed just to cuddle, one to secretly gift to your childhood crush, or just to keep them in our display units. We have been through that age and have done them all and yet as grown-ups, we still melt down at the sight of a cute stuffed toy at the mall. Some supermarkets even use mini stuffed toys for us to binge shop on at the billing counter! That's the fan-base of a stuffed toy. So no wonder our little ones are right to fall in love with them. Here are a few reasons why your child loves stuffed toys:
Foster love
Kids love to play with stuffed toys. Because they imitate the human emotions so well in their design, it is easier for your child to connect with the toys. They love to play the 'adult' with the stuffed toy. Sometimes they are the doctors and the stuffed toy is the patient while in others, your child is the mommy imitating you to the stuffed toy- their 'kid'. It develops a sense of love and nurturing in the children right from a very young age.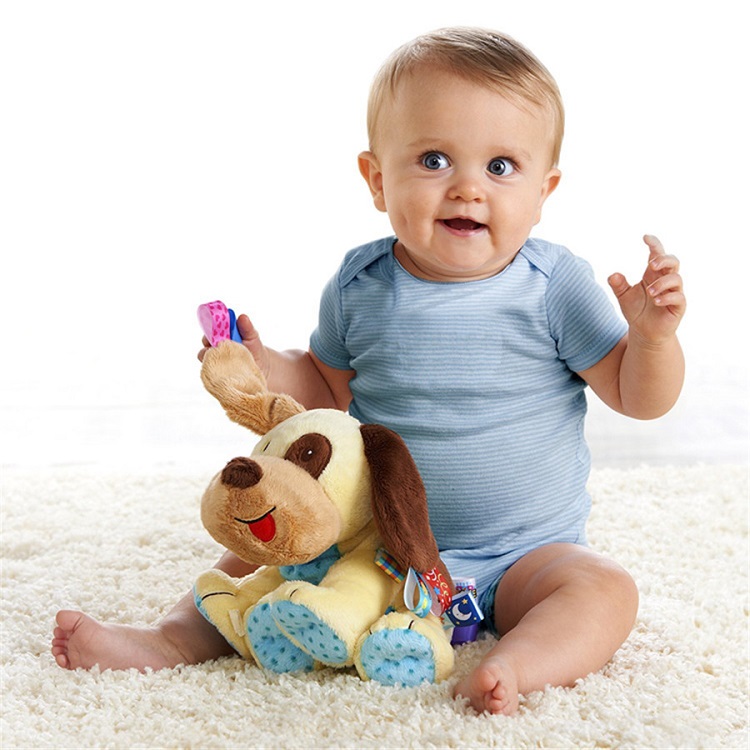 The attractive design
Stuffed toys come in various shapes, sizes and forms. They always bear a smile, lightweight and thus easy for kids to handle and play with and come in attractive colors. And needless to say, bright contrasting colors make your child's life equally colorful. The smiling faces of stuffed toys lift up anyone's mood and are cheerful to look at, which are the fundamental parameters that make a child happy.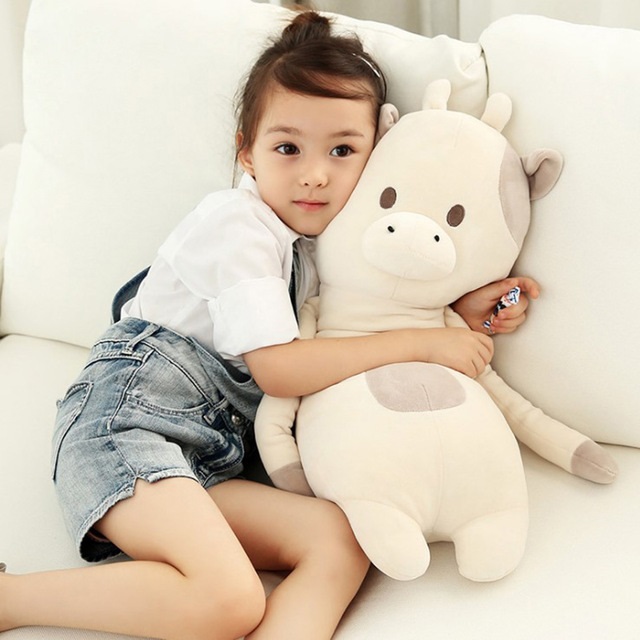 Cuddlesome
Stuffed toys are made of the softest materials, are lightweight and of various shapes and sizes, making them ideal to cuddle and hug. Their cheerful appearances coupled with the soft fabric and filling make them one of the favorite toys of your child.
Easy management
Stuffed toys are usually made of washable materials. So even if your kid dirties it up, it is always delightful for them to get their favorite stuffed animal back on their laps sparkling clean. Plus, if you are training your child to take care of their own belongings and wrap up the play and organize the area, soft toys go easy on kids as they can be easily dumped in a chest or laid on a shelf compared to the hassle of collecting each piece of lego.
We make sure we pick the right toys for our kids so that the play time is not just a play time but a time where their skills, emotions and sentiments improve. Stuffed toys are one of the best picks for your baby since they are soft and come in various sizes making them easy for your kid to hold and grab them improving their motor skills; their play dates with the stuffed toys cultivates their sensitivity and the attractive design of the stuffed toy makes it easy for kids to develop a near human connection with them. So the next time you go shopping for your kid's toys, consider buying them stuffed toys.