It is very rare these days, to find your newspaper without a case of rape. Children as small as few months old to 80-year-old women, are being raped in our country. The Government is busy in pleasing the Karni Sena and the likes and focusing on which movie should be released or not, but I feel we all must think where are we going wrong as a society. You cannot completely blame the law and order situation in the country when you hear statistics like 10 rapes in 10 days in Haryana.
We are a nation where we worship females as Goddesses but we are also a country where women are molested and raped, and men doing this heinous crime have no shame. When the Nirbhaya verdict was out, many people, including me thought things will change. Obviously, I was underestimating the men of our society who have to show their manhood by forcing sexual intercourse on a woman.
As a woman and as a mother of a daughter, the increase in rape cases scares me. I am no more comfortable walking alone on the road. There is this constant fear which follows you and this is definitely not the way a young woman of a developing country should stay.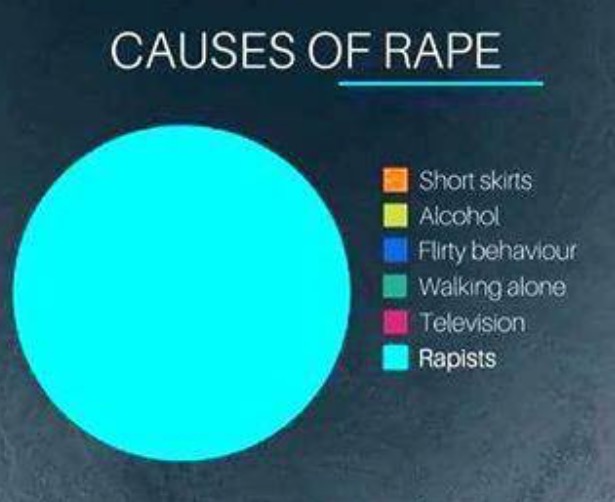 Looking at things around, I can think of the following factors which might have resulted in the increase in rape cases in the country: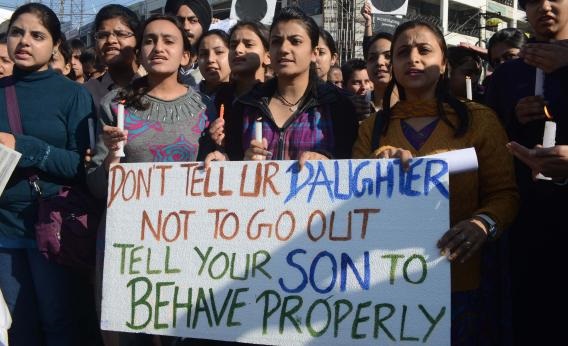 Lack of Sex Education
We are undoubtedly one of the fastest developing countries on this planet, but discussing sex is a big no-no in most households even today. The topic is considered to be personal and the society regards it as a taboo subject. As we do not discuss sex openly and teenagers have no source to answer questions about changes in their body, they choose wrong ways to address their curiosity. Most of the times the information they get is wrong and they resort to unethical ways which leads them to raping women.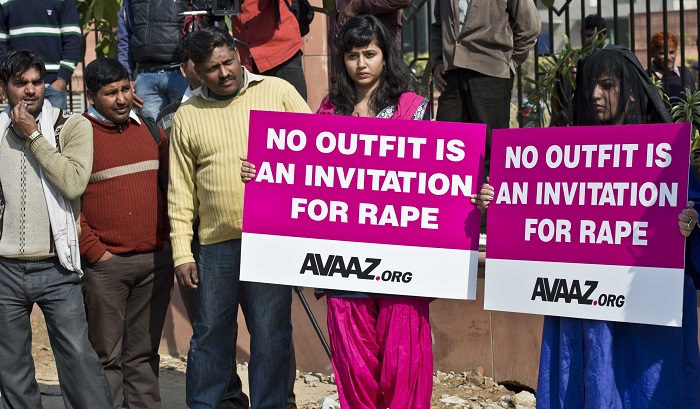 Psychological Issues
One of the biggest problems of our country is the mentality and the psychology people have. We have accepted many changes in our lives which are influenced by the western culture. One thing where still we have not opened our minds to is the way women dress. A woman wearing a short dress is said to "invite" trouble. How can we judge the character of a woman depending on the clothes she wears? Consent to have sex has nothing to do with the dress code of a woman and it is high time we understand this.
Acceptance of Domestic Violence
In our society men are known to dominate women. We like to accept it or not, we are a patriarchal society. Women are taught to accept the way their husbands treat them and it is their moral duty to keep them happy, even if it means the men use them as a mere object to satisfy their sexual desires. Husbands get the courage to rape their wives which is also not unacceptable.
Pending Cases
The judicial system of our country is lazy and extremely slow. The Nirbhaya case judgement came out in 2 years even though it was a fast track case. There are many wrong cases and this further adds to the problems. Pending cases and delayed judgements give people the impression to take things lightly. Unless and until the judiciary takes charge and gives harsh verdicts for such heinous crimes, there will be no fear factor and men will continue raping women brutally.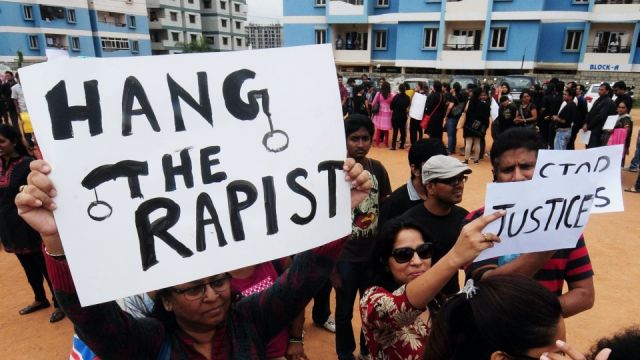 Wrong Solutions
As our society does not like to discuss sex and rape and it is considered the fault of the woman if she is raped, wrong solutions are given to solve the problems. Families do not let the victim report the case but many times, the solution is the victim marrying the accused. This has now been used as men to marry the woman they want to and who is not agreeing to marry them. Rape is considered to be shameful and thus, families are willing to compromise.
The root cause of the problem is the mindset. We have to bring about a change in the mindset of men when it comes to:
They think they rule the women
They think they can get away with anything due to our inefficient judicial system
Stop judging a woman's character by the clothes she wears
Increasing sex education
Stop considering rape as shameful
We have to bring about a huge change so that India can get some relief and the next generation of women have a safe and healthy country to live in. Girls and women cannot be treated as objects and boys and men have to be taught to be more respectful and responsible. Rather than asking the girls to change, we need to change our boys. Then only we can dream to live in a safe country.