"Do you stay with your in laws?" This is a question which is very often asked to a married girl in India. When you decide to get married this is one decision which every couple needs to take. It is normal for a girl to leave her parent's house but for a boy to leave his home is a big thing. It is a matter of complete choice if you decide to stay with the in laws but like every coin has two sides, this also has its own pros and cons.
I stay with my in laws and I see more advantages than disadvantages. From my experience,it depends on the thought process of everyone in the family and how open are they to make adjustments. Also, one of the most important things to keep in mind is the ability to communicate. When people in the house are able to talk freely and the other party is also ok with it, it definitely becomes easier. Let us look at the different aspects of staying with the in laws.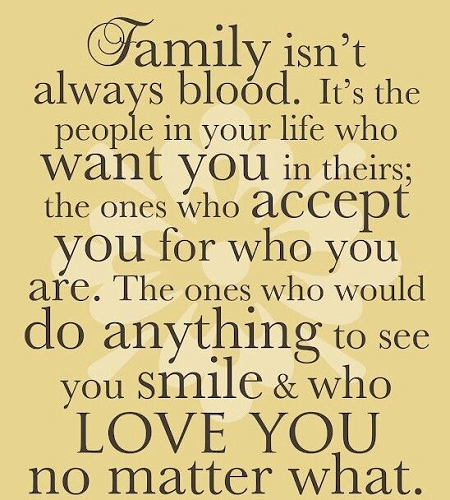 The Pros
Your Children
Your in laws have definitely seen the world more than you and have more experience. They also have more perspective about parenting and thus, they can be a great help. When you stay with your in laws it helps your kids to have a strong bond with them and they can spend more time and learn more values. The patience levels of a grandparent are much higher than those of a parent and this is very helpful for children.
Take a Break
You cannot take advantage of the fact that you stay with in laws and they can look after your kids all the time. Your kids are your responsibility and you should not take advantage of the same. But at times they can take care of the baby while you do some other work. Something as simple as taking a bath in peace becomes a luxury and with the in laws in the house, you can leave the baby with them for some time. When you are unwell and need to rest, you do not have to stress who will take care of the baby.
Household Work
I am not talking of a mother in law who refuses to do any housework and treats the daughter in law like a maid or vice versa. In a normal household with sensible people, household work and other responsibilities get shared and the there is no burden on any one. This makes managing the work easier and doing other things also becomes an option.
Travelling is Easier
When you stay in a joint family it is easy for everyone to travel. There is someone to take care of the house. Also as a daughter it is easier for me to leave my husband and the house and visit my parents. There is no stress to travel to both set of parents and doing the balancing act.
Finances
The financial responsibilities and stress reduces when there are more people contributing to the house expenses. How each family works out the finances is a personal matter, but definitely it means savings are more and the expenses can be managed in a better way.
Understand the Spouse
Your in laws have known your spouse for a longer time and they are more aware of his habits and likes and dislikes. This sometimes makes it easier for you to understand him better and manage your relationship in a better way.
The Cons
Most of the advantages I have mentioned above can be disadvantages for some. For example, someone tells you everything about your partner and thus, you lose out on the fun of knowing each other and building your relationship in your own way. An external influence can sometimes have a negative impact.
When you come to a house which is already set up, you miss out on building your own home. This is a family house where most of the things are already done and there is a certain system which you need to adjust to rather change. The servants in the house work the way they have been trained and they will always take more instructions from your mother in law than you.
You have to get used to new relatives coming to the house at the drop of the time. Most of the times you cannot say no to entertaining them. If you are a loner and want some time off, it is not possible when you stay with the in laws.
There is always some inhibition or a problem in entertaining people. You can entertain your friends but when they stay on till late, you can be worried about disturbing them. Another issue which girls feel is that their parents cannot come and stay with them frequently. They will only come when they need to and not because they want to. They are uncomfortable staying for many days and when they do, you do not get the time you would like to spend with them.
The problem of interference is very common when you stay with the parents. You are never able to take decisions rather, you are not in the habit to do so. As most of the decisions taken are joint decisions, you becoming dependent and lose your confidence. These things have an impact on your married life as well.
Tips to Handle the In Laws
There are some simple things which I feel can make life easier when you are trying to stay with the in laws:
Adjust to the new house but set limits and do not over do things as this becomes a problem later
Ensure you are able to communicate easily with them. If you are not, living together will definitely be a task and it is better to take timely action.
Do not be judgmental always. You cannot judge them on everything they do. This is a different house and you all will take time to adjust.
Do not expect them to love you like their own child. Like no one can take your place when it comes to your parents, they also cannot give that place to someone. You could be better than their kids, but at the end of the day, they are the children and you are a new entrant to this world.
Sometimes problems get solved on their own when you put yourself in each other's shoes. When you think from their perspective you will be more understanding and will be able to handle things in a better way.
Learn to give things time and ignore. Never react when there is a conflict as this time you can say things which you should not. Give time and learn to cool. Never keep grudges as these will just take away your inner peace.
You should be able to talk to your partner about anything under the sun. You should ensure you can tell him everything but avoid a situation where he is expected to take sides.
Though it can be convenient to stay in a joint family, but it also means you need to give up on your independence. The system of staying with the in laws is flawed when it comes to the concept of equality. It is understood that a girl will leave her parents' house but it can be considered a crime if the boy is asked to. It is not considered normal to do the same. A girl is considered a villain if she separates the son from his parents and the girl is never given a choice.
Times have changed and couples discuss this aspect but many times it is just considered to be normal and things are taken for granted. If everything turns out well, it is fine but there can be times when they do not and thus, lines of communication should be kept open between the couple. Boys need to be more understanding and take decisions which are practical and they also need to learn the balancing act and help everyone adjust. Both partners need to work and create a beautiful life.
"You cannot sit back and hope for a happy marriage, you have to create one."