A typical morning means looking at your phone as soon as you get up because we no longer use clocks to see the time. While seeing the time, unconsciously you see several notifications of various WhatsApp groups. These are good morning forwards or political jokes or the most annoying, the sexist jokes on husbands and wives. If you are an active social media user you will know what I mean by these jokes. If you find them funny, you will think I do not have a sense of humor, and if you are like me, you will understand how annoying they are.
Let me show some of the ones I recently received.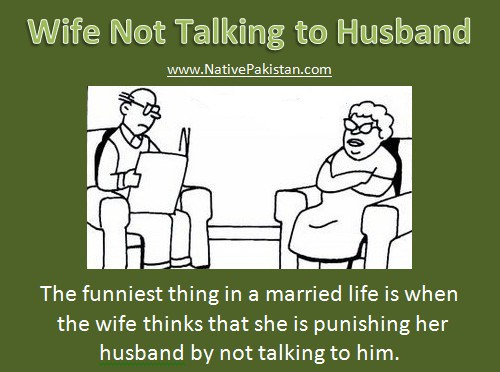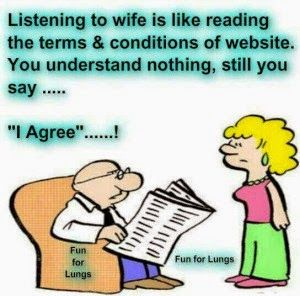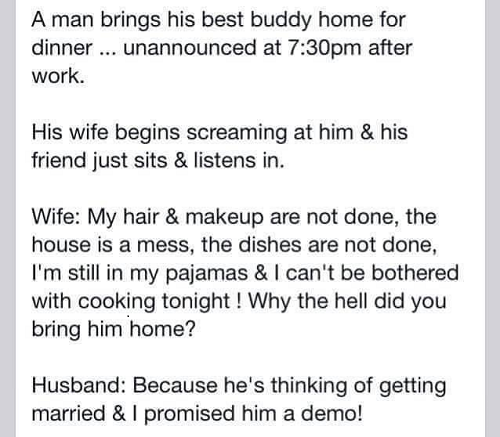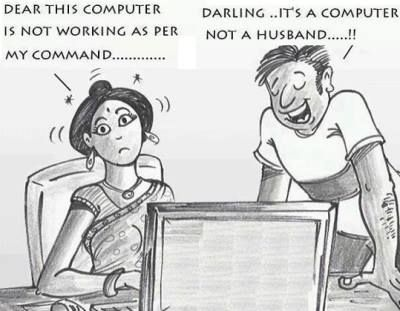 If you read these you will realize how ridiculous these jokes are. If a husband enjoys the silence and is happy not communicating, the marriage is in trouble. Does a wife only gives commands to her husbands and they just follow. Excuse me? Do they not have a mind of their own or they do not give instructions as well. I am not sure most sensible women will not behave in a stupid way if a husband brings in a friend and also husbands, are sensible enough to call before they come home.
These jokes are a representation of the thought process of our society in general. It is not uncommon to hear how you lose your freedom once you are married or how husbands in our homes do not have a say or how hen pecked they are. Life does change once you are married but portraying it as if your life has come to an end is over exaggeration. This is not the place to show who accommodates more after marriage, but every couple is different and everyone compromises to make the relationship work.
These jokes show the husband as a victim who has no life of his own and his wife is like Hitler; a dictator whose only purpose in life is to make life hell for her husband. She can talk endlessly and of course, non- sense, and the husband is a smart one and a man of few words. The worst is when they show the husband works hard to earn and the wife spends it without a thought as if that is the only reason she lives with him. In short, I feel these jokes show how stupid it is to get married and how every MAN is happier being a bachelor living his boyish dreams.
My main issue with these jokes besides a wrong portrayal of a husband wife relationship is the fact how they generalize all wives. Men are not victims in any household and in fact, we live in times where both the partners have the right to express their opinion. No marriage is perfect and all have some problem or the other, but just to make a standard remark on the poor husband is something completely beyond me. These groups and their forward can make you feel ashamed to be a wife.
If you are not married and you read these jokes, you for sure will feel horrible for your married friends. Why do none of these jokes talk about what a woman goes through after being married? Is the man only a victim and the woman has the best of everything once she is married? I do not understand the psyche behind these jokes and why people find them funny.
I am in no way blaming men for these jokes because most of the times these are being shared and forwarded by women who find them funny. When I read them, I feel am I the one who is over reacting or seriously, something is drastically wrong with my sense of humor. Social media is there for us to connect with the world and not demean any one. The jokes that question my dignity as a wife are not acceptable and I find them extremely insensitive. Many people I know, who like me do not like these jokes, show their disapproval but I prefer to keep quiet and treat them as not so funny jokes.