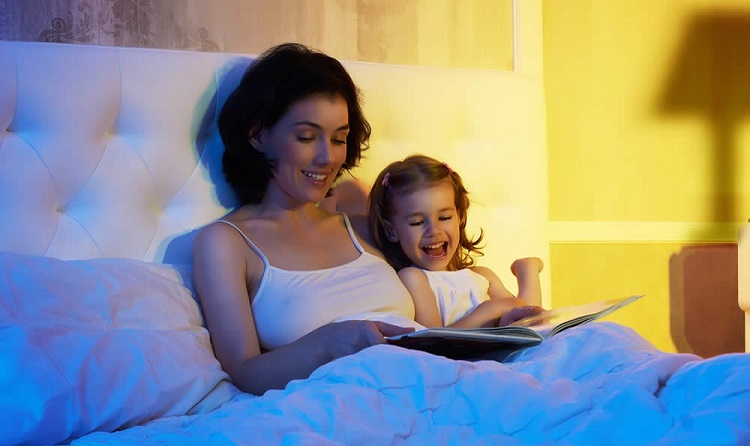 Reading Stories at Bedtime is Wonderful
It isn't a new idea to read stories to kids at bedtime. This has been in practice since years and has often been seen as a recreational and relaxing activity to let the children fall asleep sooner. Little do we know about the various benefits of reading stories at bedtime which have scientific rationale and reasons behind them! And perhaps because we do not know of the benefits, we tend to read stories to children below 3 more regularly and slowly reduce the habit to null once the child attains an age to read by himself/herself. Studies and surveys have shown that the habit of reading bedtime stories to children not only have a soothing effect on them along with other developmental skills in the early stages but also in the later stages of growth- pre-schooling and early schooling.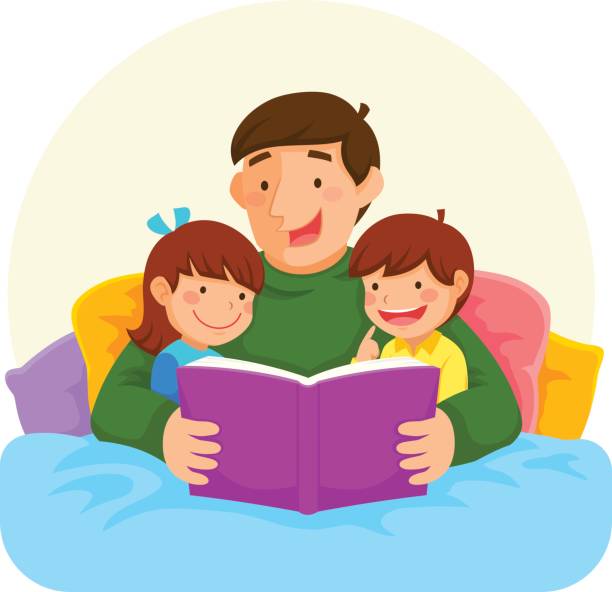 G. Reid Lyon, Ph.D., chief of the child development and behavior branch of the National Institute of Child Health and Human Development in Bethesda, MD says, "Neural research shows that when parents and caregivers interact verbally with children—which includes reading to them—kids learn a great deal more than we ever thought possible." Here are few reasons why reading stories at bedtime is wonderful!
Encourages Imagination: With much of visuals being served up by television, iPads and other sources of video and media, very few opportunities are left with your child to tap his own imagination. Reading allows your child to visualize the words and the situation giving him enough time and space to picture things in his mind. It not only enhances curiosity but also encourages imagination. Ask your child how he thinks a story would end. It does not have to match with the story being penned down in the book you are holding. A few months of reading stories at bedtime and you can see how your little one comes up with his own ending to the story! This means, not just he is enjoying the story and imagining the ending, but you can also get a glimpse of this future personality and attitude from the merit of his narration! So you see! Reading bedtime stories can help you great deal in parenting.
Improves and Enhances Vocabulary: We do use voice modulation and stress on words to create the effect and impart the emotion attached to the word while we read to the children, there is no new concept in this. You might have noticed how kids sing along with you and use various words at a later point of time from what they have heard over during the story telling sessions. If you see that happening with your child, then you know you are doing it right! The habit of reading stories at bedtime not just enhances your child's vocabulary, but also prepares them for the future years at school by making them adept to learning and retaining.
Increases Parent-Child Bonding: One of the prime reasons why we start reading to our child during bedtime is to spend some time with them away from the noisy world outside so that your little one falls asleep peacefully. Reading bedtime stories has more than that to offer. It increases your bond with your child, allows time to snuggle and share experiences. Reading aloud stories to your child at night allows a chance to converse with your child which might not have been possible otherwise.
Cultivates a knack for reading and writing: This benefit needs no special justification! With an enhanced vocabulary, a budding imagination power coupled with the habit of enjoying classics cultivates the knack for reading and writing both!
Sets a habit: It is always good to have at least one hobby to brighten up your leisure! And the habit of reading sets a great example of a hobby! One must have heard the phrase often used for people we admire- 'A well-read person', reading is no more considered a boring hobby to take up. Rather a work of fiction exposes you to reality and human emotions more than a non-fiction work!
Provide Educational Opportunity: It is often believed that kids love book with colors and patterns, something to touch that could stimulate their sensory organs or books with simple stories. As your child grows up, fairy tales may not interest her as much as a story inspired from history! You can set a background about the era and about the characters involved. Books like 'Little House on the Prairie' series as bedtime stories or 'Dinosaur Roar!' By Paul & Henrietta Stickland can be interesting reads and also impart the much needed knowledge on the history of farm life in the 1800s and about the Mesozoic Era, respectively.
Develops Personality: According to an article in the Scientific American, researchers at the New School in New York City "found evidence that literary fiction improves a reader's capacity to understand what others are thinking and feeling." The article further argues that literary fiction can "support and teach us values about social behavior, such as the importance of understanding those who are different from ourselves." Emotional intelligence goes a long way in defining one's personality, sense of empathy and overall success in life!
Reduces Stress and Anxiety: The WebMD Stress in Children Consumer Survey included 432 parents of children ages 5 to 13. The responses were collected from June 1 to July 31, 2015. The results of the survey indicated 'Nearly 1 in 5 parents surveyed rated their own stress levels at a maximum "10 out of 10," and more than half (57%) said their stress was at 7 or higher. But they considered their children to be under very little stress: 60% of parents rated their kids' stress at 4 or below.' Reading stories at bedtime relieves the children from anxiety and builds a bond with the parent. A relaxed state of mind before going to bed or the parent-child bond helps the child in many ways to open up and share their trouble with the parent and thus leading to lower levels of stress and a healthy growth of mind and body.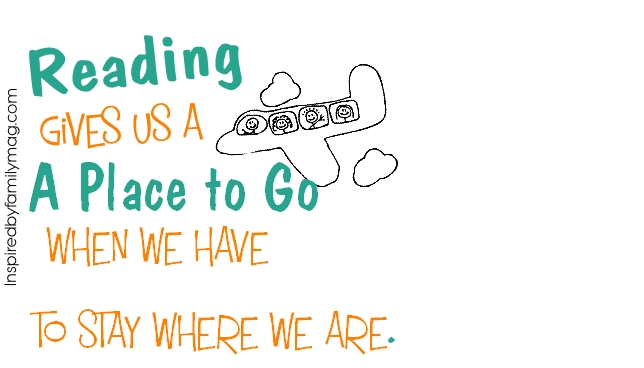 Tips to make the reading session effective:
Do not just stick to colored illustrated pages. School-goers have the capacity to listen and understand complex stories too.
Modulate your voice and stress on the emotions attached to every word. In this way your child understands not just the word, but also the emotions.
Allow your child to participate, ask questions, make her assumptions on the story and repeat after you.
It is not mandatory for a parent to read a new story to the child every day. Repeat the story. Children learn from repetition.
Stress on the words that needs exaggeration on the pronunciation. Sounds like 'oo' stimulates the part of the baby's brain which processes language.
Cut out all other distraction. Do not rush the process. Take it slow and create that atmosphere of affection while you read.